This is an archived article and the information in the article may be outdated. Please look at the time stamp on the story to see when it was last updated.
HUNTSVILLE, Ala. (WHNT)-- The mother of Kristian Griffin says allegations her daughter brought a 10-year-old girl to be photographed nude and sexually assaulted are untrue.
Griffin is listed as a co-conspirator along side Guntersville High School volunteer soccer coach David Barrow.
A district criminal complaint against Griffin was released Thursday morning.  It states there was intent to transport the victim, who was under the age of 12, to Barrow's home.  It goes on to say Griffin intended to allow Barrow to take nude photographs of the child and have sexual contact with the victim.
Barrow was arrested Friday after coaching his girls varsity team at the State soccer semifinals at John Hunt Park.
Family members say Griffin was arrested Saturday and booked into the Madison County Detention Facility on a 60,000 bond. Griffin remains behind bars and her family says they are working to get an attorney to represent her.
Barrow is charged with human trafficking and sexual abuse.  Griffin is charged with conspiracy to commit sexual abuse of a child less than 12.
Griffin's mother, Tina says her daughter has had a "few run ins with the law before" but nothing even remotely close to the accusations against her daughter now.
"This is not the daughter I know and love she would never do anything to hurt a child and I stand with her 100 percent," Tina told WHNT News 19 Thursday.
Family members tell us they have been interviewed by Department of Human Resources investigators and are cooperating fully with police.
OTHER ALLEGATIONS AGAINST BARROW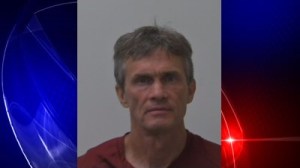 Griffin's family members say their daughter had on past occasions told them Barrow had asked her to help him with "illegal sexual acts." Tina says her daughter worked for Barrow at Mike's Merchandise in Huntsville but has not worked for the business for several months.
Barrow was released on bond Monday afternoon.
Barrow has a preliminary hearing scheduled for June 19.
 No court date has been set for Griffin at this time.