This is an archived article and the information in the article may be outdated. Please look at the time stamp on the story to see when it was last updated.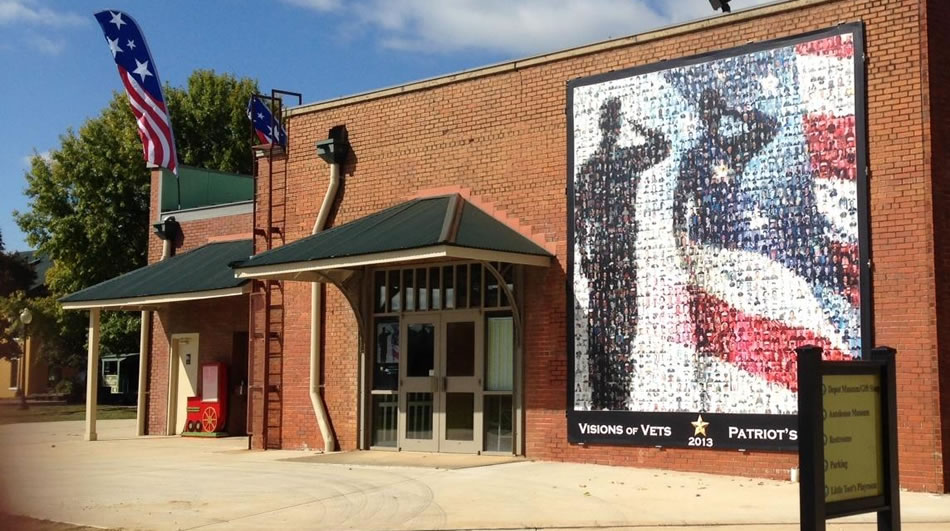 HUNTSVILLE, Ala. (WHNT) – The Earlyworks Family of Museums has a new, colorful image to honor local veterans. The 2014 Patriot's Mosaic will be unveiled on Veterans Day.
The ceremony will be held Tuesday, November 11 at 1:30 p.m. on the grounds of the Huntsville Depot Museum.
This is the second mosaic of its kind in Huntsville, and will include nearly 1,300 images of veterans combined to create a 15×15 foot patriotic photo collage.
The first Patriot's Mosaic was unveiled in 2013. Just as with that one, posters of the new one will be available for $15.  If you pre-ordered a poster, you can pick it up Monday.
If your veteran's picture is on the 2013 Patriot's Mosaic, don't worry – it's still on display. It's just been moved around the corner of the building to make room for the new image.
The Patriot's Mosaic is an Earlyworks fundraiser. Learn more at Visionsofvets.com or on Facebook.