This is an archived article and the information in the article may be outdated. Please look at the time stamp on the story to see when it was last updated.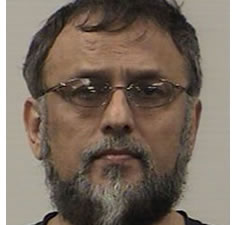 HUNTSVILLE, Ala. (WHNT) – The trial for the father of Discovery Middle School shooter Hammad Memon has been delayed.
Dr. Iqbal Memon was scheduled to stand trial today for a hindering prosecution charge.  He is accused of helping his son try to leave the country in 2012 to avoid prosecution.
Dr. Memon, the trial was delayed until April 7 at 9 a.m.
Hammad and his mother, Safia, were arrested in Dallas.  Safia has since pleaded guilty and received a one-year suspended sentence.
Madison County Circuit Judge Donna Pate said there were other trials on the docket ahead of it, and it was also a matter of getting it rescheduled with the attorneys.
Dr. Memon's son, Hammad, was convicted of the murder of Todd Brown at Discovery Middle School in Madison in February 2010.  He is serving a 30-year sentence.