This is an archived article and the information in the article may be outdated. Please look at the time stamp on the story to see when it was last updated.
HUNTSVILLE, Ala. — There's a new way to show your support for the Rocket City and all that downtown Huntsville has to offer.
Downtown Huntsville Inc. has launched its first ever merchandise in the form of shirts!
Currently, there are two different style shirts. One of which celebrates the annual Tinsel Trail that takes place downtown each year. They are made by local printing company Noggin Head. Short sleeve, long sleeve, and sweatshirts are available.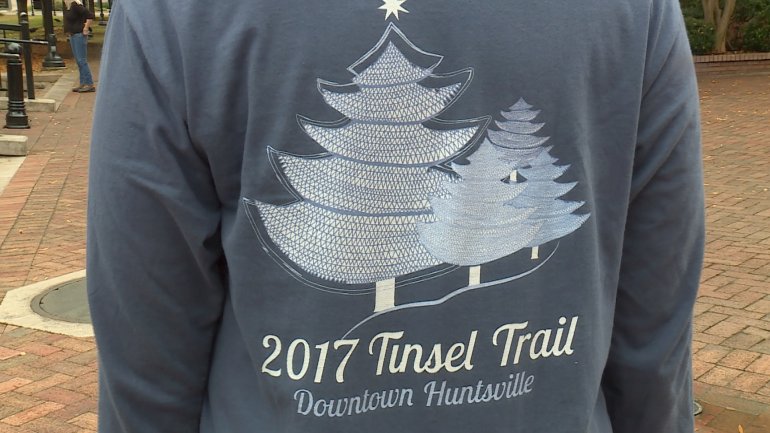 "We're really excited to offer these for the first time ever for sale," said Ellery Miller with DHI. "Everyone that supports Downtown Huntsville Inc., either by coming to the events or following us on social media can show that outwardly and visually by representing Downtown Huntsville Inc, with their shirts!"
You can order your Downtown Huntsville Inc. shirt online. Each shirt is made to order, so shipping takes about a week or two.