This is an archived article and the information in the article may be outdated. Please look at the time stamp on the story to see when it was last updated.
HUNTSVILLE, Ala. – A newly-elected member of the Huntsville City Schools Board of Education, Pam Hill, is accused of misconduct. Elisa Ferrell, the board president, accuses Hill of violating the Code of Conduct and is now asking the state to investigate.
Pam Hill posted a reaction on her public Facebook page Monday.
She said:
"U N B E L I E V A B L E, but true! You must read! Late last night I received an email from School Board President Elisa Ferrell, that I am not fit to serve. The email contain (sic) lies to cover the city politics that have been "allowed" for years. Sorry. I WILL ALWAYS THE TRUTH (sic). It says several things that an easily be proved false. She sent it to the State Department, she also mentioned SACS, and whoever else she thought would meet her agenda. This is a formal process, unless she confesses the truth. If you would like to share this feel free! I, too, will be sharing it in different venues. My word, I must REALLY be scaring them. Thank you for your support. Because now if people win a city election, they try to throw you out, if you don't play the political game."

Pam Hill posted this message on Facebook on Feb. 6, 2017.
School board president Elisa Ferrell released this statement through email from spokesman Keith Ward:
"Sunday night I informed the Alabama State Department of Education and District 5 Board Member Pam Hill that her conduct has violated her sworn affirmations and the Code of Conduct under the School Board Governance of 2012. I have asked the Alabama State Department of Education to conduct an investigation under the guidelines of the School Board Governance Act."
WHNT News 19 spoke to Ferrell earlier Monday, in which she said she declined to publicly comment about the emails Hill refers to in her Facebook post.
Hill also declined to comment, instead taking our contact information and letting us know her attorney would contact us when she is ready to make a statement.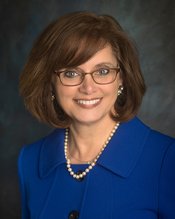 WHNT News 19 requested copies of the emails from Huntsville City Schools, and received them around 4 PM Monday.
In one email released to WHNT News 19, Ferrell asks Michael Sentance, state superintendent, for an investigation under the School Board Governance Act. She states that Hill "has violated affirmations 4 and 6, and Codes of Conduct as an Individual I. 3, 5, 8, 9,16 and 17, Codes of Conduct as an Individual at a Board Meeting II. 2 and Codes of Conduct as The Board as a Whole III. 2 as outlined under the School Board Governance Act."
According to the emails, the alleged misconduct stems from an incident that occurred as the board was in the process of choosing a new superintendent. They decided on Matt Akin last week, but the day of the vote there was confusion about another top candidate, Katrise Perera. One television station had reported that Perera was disqualified, but WHNT News 19 reported that day that Ferrell denied the claims, saying they were false.
In Ferrell's email to Sentance on Sunday, February 5, she references this incident and accuses Hill of leaking the information, noting "other issues" that she would also like to address:
"Most recently she has leaked information and made an incorrect statement to local news media about one of our superintendent candidates, saying that we had disqualified the candidate. She based this statement on unverified information we received from an anonymous source after being told that it should only be discussed in executive session. Please let me know how I should proceed and who I should begin sending the documentation on this and other issues we have had with her since her swearing in."
Ferrell later sent another email to Hill, board attorneys, and the other board members saying the state will conduct an investigation and determine what needs to be done.
In a separate email to Hill, Ferrell specifically states this:
"Further, you chose to defame other members of the board in the board meeting and in the media, all the while knowing that you were the source of the leak.

We have all signed board affirmations, swore an oath to uphold those affirmations with our hands on the bible, and agreed to abide by the code of conduct as required by the School Board Governance Act. Your actions have been a violation of those affirmations and the code of conduct. I am sending all the documentation to the Alabama Department of Education to investigate and issue any appropriate sanctions available to them under the School Board Governance Act.

Your actions were not the actions of the board; you alone are solely responsible for the result of those actions. Dr. Perera has written me, very upset that her career and reputation have been damaged by this unnecessary situation. In answer to Michelle's question, I have spoken with Dr. Perera and I have written her. She let me know that she has a job interview this week that is now in jeopardy because of Pam's leak."
Ferrell also asked Hill to write Perera a letter of apology.
WHNT News 19 still has not had contact from Hill's attorney for her statement but did receive copies of an email sent from Pam Hill back to Ferrell, obtained through our initial request for documents.
In her reply, also sent Sunday, February 5, Hill refuted Ferrell's claims.
"You need to get your facts right before I take actions against you personally. I TOLD NO FACTS ABOUT PERERA TO PUBLIC. I expect a written apology from you. Stop worrying about your reelection and take responsibility for YOUR actions."
Hill alleges another board member, Walker McGinnis, is the one who sent the information about Perera to a local pastor's group for distribution to media. She goes on to say that this was a political scheme, which "backfired."
The Emails
Click the links below to view the emails WHNT News 19 has obtained: