This is an archived article and the information in the article may be outdated. Please look at the time stamp on the story to see when it was last updated.
HUNTSVILLE, Ala. (WHNT) -- Less than 24 hours after a Huntsville Wiccan priest was invited, then uninvited to give the invocation at city council Thursday night due to "community fears," several national organizations are demanding the city apologize.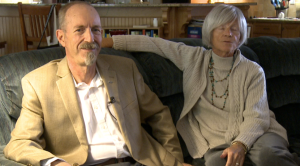 Thousands of people have read and shared the story on social media, and Friday afternoon at least two major national advocacy groups confirmed they have sent letters to Huntsville city leaders.
WHNT News 19 obtained two of those letters.
Letter From American United For Separation Of Church and State
Letter From Freedom From Religion Foundation
We reached out to Huntsville city leaders again Friday, who again directed all requests for comments on the issue to the city attorney who has not returned our calls.
As of Friday afternoon, the story WHNT News 19 was first to report had been shared more than 3,000 times on Facebook and has dozens of comments on WHNT.com.
https://twitter.com/CNNWire/status/482553395446689792