This is an archived article and the information in the article may be outdated. Please look at the time stamp on the story to see when it was last updated.
NEW MARKET, Ala. (WHNT) - Jail records show Daniel Cobb is charged with murder in the fatal stabbing that occurred in Madison County Thursday night.
Deputies responded to a domestic disturbance call at a home on Phillips Road around 8:00 p.m. They found Bobby Glenn Pierce dead and Monica Hayes injured at that home.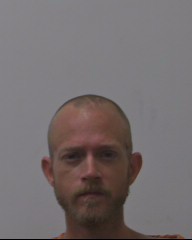 Authorities saw Daniel Cobb leaving that home when they arrived.
Hayes is undergoing treatment at the hospital for her injuries.
Investigators believe all three people live in that home.