This is an archived article and the information in the article may be outdated. Please look at the time stamp on the story to see when it was last updated.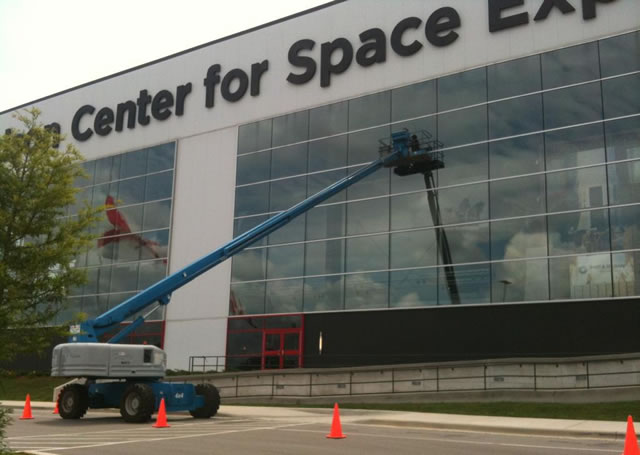 Crews are repairing glass panels at The Davidson Center today.  The panes were hit by bullets on May 3.
Today, they are using a motorized lift to remove the broken glass and replaced the damaged area with a covering, according to Tim Hall, spokesperson for the U.S. Space and Rocket Center.
Later this week, the crew will bring in a large crane to hoist up the new glass and install it.
Huntsville Police say someone fired three shots into The Davidson Center on May 3.  Two bullets hit the Saturn V Rocket housed inside.  The Saturn V inside the museum is an actual Saturn V that was never used during the Apollo program.
Several hundred people were on the grounds of the U.S. Space and Rocket Center, and many inside The Davidson Center, when the shots were fired.  No one was hurt.
Police say it appears the shots came from a moving vehicle on I-565.  They have not arrested anyone.