This is an archived article and the information in the article may be outdated. Please look at the time stamp on the story to see when it was last updated.
MADISON COUNTY, Ala. – A man who died a short time after being arrested for rape, sodomy, and burglary Monday morning may have ingested something before his death in custody, authorities said Tuesday.
An autopsy will be conducted to determine how Neal Matthias Grillo, 37, died Monday morning at the Madison County Sheriff's Office Criminal Investigation Division, but a sheriff's office spokesman said Tuesday morning they believe Grillo ingested something that led to him becoming unconscious.
Authorities said Grillo had come in voluntarily to be interviewed about alleged incidents that happened last week. Investigators arrested and charged him after that interview.
WHNT News 19's Aaron Cantrell spoke with Grillo's wife of three years, Heather Grillo, off camera. She wouldn't elaborate on the charges against her husband, but said she thinks he took his own life because Neal felt hopeless and didn't feel like he would get justice in the situation.
The sheriff's office hasn't elaborated either on how the charges came about, but investigators found enough evidence to charge him.
Heather Grillo said she was shocked to find out he died. She said she will not hate him for leaving her and their 11-month-old son but will mourn him. She said she's hurting but still loves him.
The sheriff's office said even though Neal passed away, the investigation into his charges will continue
Friends and family describe Neal Grillo as a loving husband, father, and businessman.
The 37-year-old has had run-ins with the law in the past but under another name. WHNT News 19 obtained court documents that show Neal Grillo appears to have had an alias. He was also known as Neal Matthais Reisel.
A quick search of Neal Matthais Reisel paints a picture of a person with an extensive criminal history. In 2011, he was arrested for forging a letter by the Attorney General's office to get a job.
In 2009, Reisel was arrested for burglary in Madison County. In 2016, Grillo was charged with breaking and entering in Shelby County. According to court documents, he allegedly stole hundreds of dollars worth of supplies from Community Candle and Soap Supply in Pelham.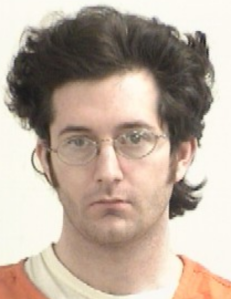 At the time of his death, Grillo was running a candle business out of Madison County called Nekkid Products.
His attorney in the candle theft case Edward Merrell tells WHNT he recently requested a court-ordered mental evaluation for his client in June of this year.
Merrell also confirms the old mugshots of Neal Matthais Reisel is his client Neal Grillo.