This is an archived article and the information in the article may be outdated. Please look at the time stamp on the story to see when it was last updated.
HUNTSVILLE, Ala. – North Alabama Congressman Mo Brooks says if local religious leaders want to meet with him, he'd be glad to have his office staff set up a meeting. However, Brooks also made it clear he's not backing off comments that caused their current frustration with him.
Tonight, several Huntsville religious leaders will read a letter written to Brooks urging him to visit the Huntsville Islamic Center.  The event is at 5:15 p.m. at the Center, located at 1645 Sparkman Drive NW.  The group has also created an online petition aimed at getting 1,000 signatures from citizens urging Brooks to do the same.
Rabbi Elizabeth Bahar of Temple B'nai Sholom will be joined by ministers of the Presbyterian, Episcopal and other Christian faiths, as well as James Robinson, director of Free2Be and other members of the LGBTQ community.
The group wants an apology from Brooks for comments he made on the Birmingham radio station 99.5's "Matt and Aunie" talk show in the days following the Orlando shooting that left 49 people dead and dozens injured at the Pulse nightclub.
"There are provisions in the Koran… that if you follow them it instructs Muslims to kill certain types of people and homosexuals are right up there at the top. It's pretty clear that Islamic doctrine says you are to kill homosexuals where you find them," Brooks reportedly said, according to our news partners at AL.com.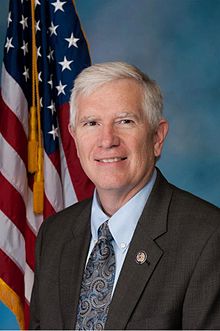 Brooks issued this response Thursday morning:
I welcome and have met with literally tens of thousands of Alabama's 5th Congressional District citizens since I was elected in 2010. I welcome the opportunity to do so again. Citizens who wish to meet with me can contact my 5th District Director, Tiffany Noel, to set up a meeting at my Huntsville office, Decatur office, or my Florence office. Contact Kelly Zams to set up a meeting at my Washington, D.C. office.

If the purpose of the requested meeting is to encourage me to support Islam or Islamic doctrine that inspires so many Muslims to hate and kill homosexuals and, for that matter, other non-Muslim peoples, then the meeting will be for naught. I will not apologize for speaking the truth about Islamic doctrine inspiring so many Muslims to slaughter innocent men, women, and children in America, in Syria and Iraq, in Belgium, in Paris and, for that matter, across the globe.

More recently, in America, Islamic doctrine inspired Muslims to slaughter thousands of Americans in New York, Washington, Chattanooga, San Bernadino, Maryland and northern Virgina, Boston, Fort Hood, Orlando, and many other parts of America.

Islam's danger today is not unique. Islam has a fourteen hundred year history of conquering lands and peoples via genocide and extermination of those who do not accept Islam. Ask the Syrian and Iraqi Yazidis and Christians whether Islam continues this pattern today.

More specifically, and with respect to homosexuals, Sheikh Farrokh Sekaleshfar said in 2013 at a speech at the Husseini Islamic Center in Orlando that (quote) "Death is the sentence. We know. There's nothing to be embarrassed about this. Death is the sentence. …. We have to have that compassion for people, with homosexuals, it's the same. Out of compassion, let's get rid of them now."

Just this past Sunday, Britain Islamic scholar Anjem Choudary confirmed that, while there is a legitimate debate about how Muslims should execute homosexuals, there is no debate about whether Islam requires that homosexuals be killed.

Consistent with Islam's anti-homosexual doctrine, in roughly a dozen Muslim nations, it is the official and barbaric government policy to make homosexuality a death penalty offense. Saudi Arabia is the birthplace and home of Islam. Homosexual conduct in Saudia Arabia is a death penalty offense. In parts of Syria and Iraq, Muslim leaders throw homosexuals off ten story buildings. Those who survive the fall are stoned to death. According to the Washington Post, homosexuality is also a death penalty offense in Yemen, Iran, Mauritania, Nigeria, Qatar, Afghanistan, Somalia, Sudan and the United Arab Emirates, all of which are Muslim governments.

I hope there will be a day when Muslims will, en masse, publicly disavow Islamic doctrine that inspires so many Muslims to slaughter innocent men, women, and children around the world. Unfortunately, that day has yet arrive.
Have a comment for Congressman Brooks? Contact him.