This is an archived article and the information in the article may be outdated. Please look at the time stamp on the story to see when it was last updated.
OWENS CROSSROADS, Ala. (WHNT) – The Madison County Sheriff's Office said Wednesday it does not plan to charge a homeowner following a deadly home invasion Sunday night in Owens Crossroads. Three other people are charged, though, and investigators say they were in on it.
At a news conference Wednesday, Sgt. Brian Chaffin said four people were trying to break in a home in the 100 block of Plainview Drive, near James Road.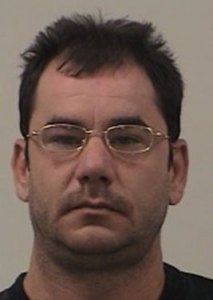 One of the four, Richard William Taylor, 42, was shot by the homeowner and died at the scene.
Three other suspects were arrested, Jeremy Jones, Audra Anderson Ikard and Brandy Seagroves.  Each is charged with burglary, robbery and murder.  The three are in the Madison County Metro Jail on $135,000 bonds.
The three ran away when the woman inside the home opened fire to protect herself, Sgt. Chaffin said.
Yet, they are still charged in Taylor's death.  WHNT News 19 asked the Sheriff's Office why.
"Because they participated in and did not try to prevent the crime that ultimately led to his death," said Sgt. Chaffin.
Investigators developed suspects after talking with witnesses, and soon arrested Ikard and Seagroves.  Jeremy Jones was arrested February 10 with the help of the U.S. Marshals fugitive task force.
Jones faces an additional charge of theft of property.  Investigators say he stole someone's credit cards in a separate incident at another home.
Deputies said they responded to a call at the same home on Plainview Drive the previous day for a report of a burglary.
Sgt. Chaffin urges you not to let anyone inside your home if you don't recognize them.
"This is a very serious incident and it's becoming too common," he said.