This is an archived article and the information in the article may be outdated. Please look at the time stamp on the story to see when it was last updated.
HUNTSVILLE, Ala. (WHNT) — A former employee of Big Spring Partners Inc., faces theft charges after an internal audit of the non-profit group discovered $10,300.44 in missing funds.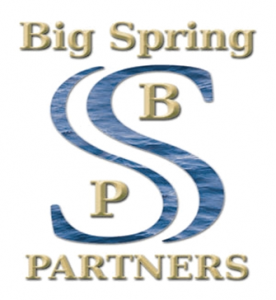 Stefanie Nicole Hamilton-Dryer who is better known in the community as Nicki Dryer was arrested Nov. 16 and charged with two counts of theft of property 1st degree and one count of theft of property 2nd degree, according to arrest records obtained by WHNT News 19.
Hamilton-Dryer was booked into the Madison County Detention Facility with bonds totaling $25,000, according to jail records.
Big Spring Partners, Inc., is a nonprofit organization that supports downtown development efforts of the city through donations and private investments. BSP operates primarily for charitable and educational purposes to support the governing body of the City of Huntsville, according to the organization's web site.
Statement sent to WHNT News 19 from John Stallworth, Chairman, Big Spring Partners, Inc.
"Big Spring Partners, Inc. as part of our emphasis on downtown development, contracted with The Huntsville Madison County Veterans Memorial Foundation Board to provide project management for the construction of Veterans Park. 
As the Veterans Memorial Foundation was preparing for the completion of the Park, Big Spring Partners and the Veterans Memorial Foundation conducted a joint review of the financials and concluded that there were funds unaccounted for.
 The employee responsible for these funds was allowed to resign, while we investigated this fully.  After the audit, and a more complete investigation, our findings were reported to the appropriate officials. 
While funds were missing, all project partners were made whole.
These funds were, at all times, segregated from the funding provided to Big Spring Partners by the City of Huntsville for the marketing of downtown. All funding appropriated by the City of Huntsville to Big Spring Partners is accounted for.
 Upon the retirement of Dr. Caylor, we focused our attention on the strategic direction of the organization going forward.  We partnered with The Committee of 100, The Downtown 47 and the Convention and Visitors Bureau to bring representatives of the International Downtown Association (IDA) to town to help us with our strategy and our search for a new CEO.  They interviewed over 65 individuals and organizations and have issued a report in draft form.  We've asked our partners for comment before the final report is issued.
 We have a CEO search committee in place to assist us with identifying candidates to replace Dr. Caylor.  We expect to start that search process in earnest in early 2013.  Our mission continues to be an organization that champions downtown revitalization through proactive economic and physical development, advocacy, promotion, planning, and strategic partnerships guided by a focused community vision."