This is an archived article and the information in the article may be outdated. Please look at the time stamp on the story to see when it was last updated.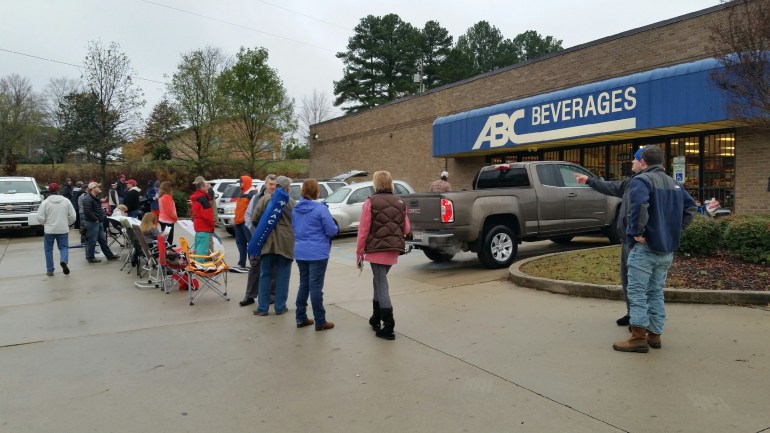 HUNTSVILLE, Ala. – People camped out in tents and stood in line Monday morning at a Huntsville ABC store location to buy a rare bourbon Monday morning.
Buying a bottle of Pappy Van Winkle is an annual tradition for many people who appreciate bourbon. The production is even more limited than usual this year — Buffalo Trace Distillery, which makes it, said production is down this year, according to our news partners AL.com.
Only six ABC stores in the state will sell it today starting at 9 a.m. The store at 6790 University Drive is the only location in north Alabama. Bottles range in price from $49.99 to $249.99, depending on the age and variety.