This is an archived article and the information in the article may be outdated. Please look at the time stamp on the story to see when it was last updated.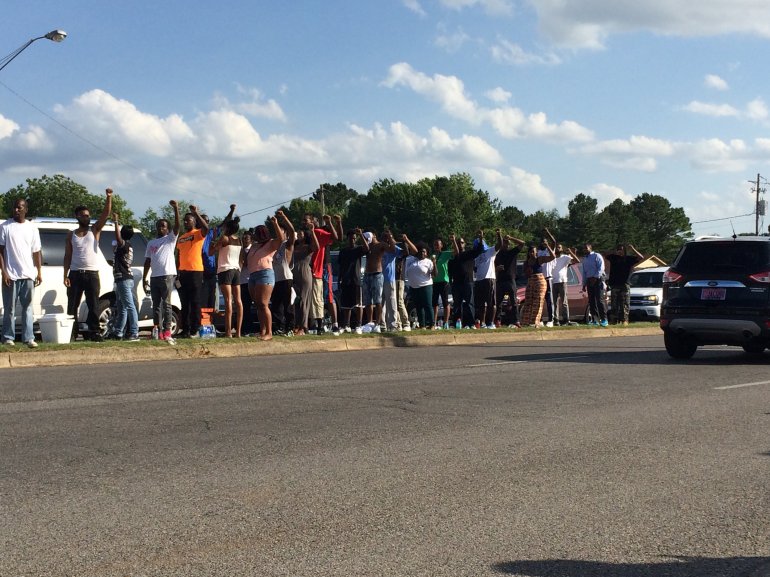 HUNTSVILLE, Ala. – What started as one man on the streets of Huntsville raising awareness for #BlackLivesMatter turned into an impromptu protest as word spread through social media and more joined him.
A group spokesperson told us the protest was not focused on one specific shooting, but on the injustice against African-American men in the country.
The impromptu protest started around 11 a.m. and ended voluntarily around 5:45 p.m. when a minor traffic accident occurred. No one was injured in the accident, but the group decided in the interest of safety to disperse and meet up later for a discussion about the future.
We understand that conversation continued at Alabama A&M at the wellness center, and the public was invited to attend.
Huntsville Police were on the scene and even stood with the protesters for a short time.