This is an archived article and the information in the article may be outdated. Please look at the time stamp on the story to see when it was last updated.
HUNTSVILLE, Ala. — A Huntsville animal hospital is offering a special price on microchipping during the month of March to help ensure you're reunited with your furry friend if they ever get lost.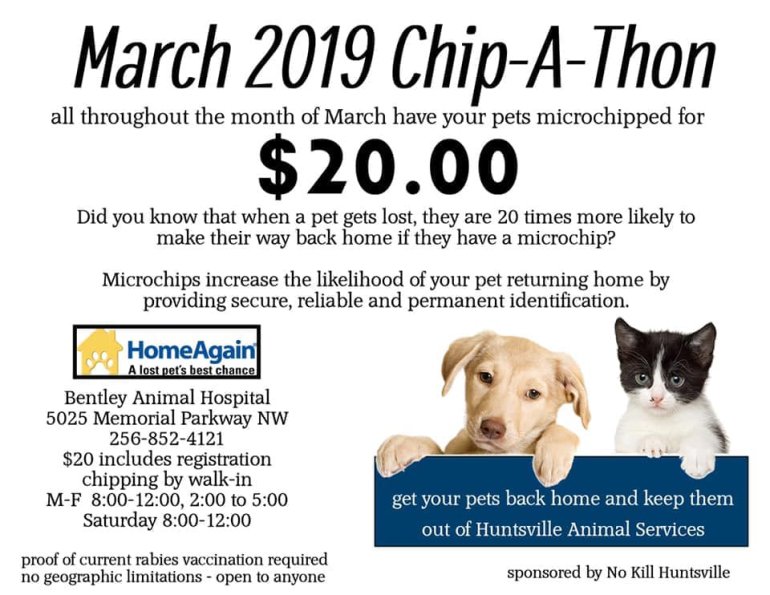 For $20, Bentley Animal Hospital will microchip your pet, no matter where you live. Proof of a current rabies vaccination is required. The event is sponsored by No Kill Huntsville.
The hospital is located at 5025 Memorial Parkway. You and your pet can walk-in to take advantage of the special Monday-Friday from 8-12 p.m. and 2-5 p.m. Weekend hours are available on Saturday from 8-12 p.m.