This is an archived article and the information in the article may be outdated. Please look at the time stamp on the story to see when it was last updated.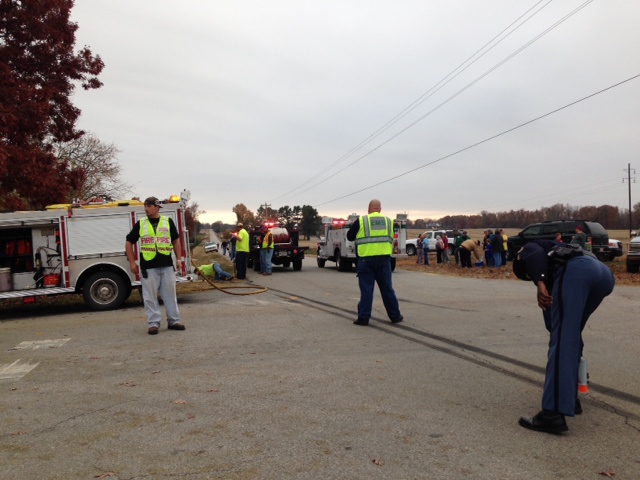 LIMESTONE COUNTY, Ala. (WHNT) – A Huntsville woman died in a wreck Thursday on Mooresville Road, at Van Dyke Road.
State troopers say 28-year-old Tamika Pryor lost her life in that accident.
Troopers say Pryor's white car collided with a truck hauling cotton.  Pryor died on the scene.  The wreck happened just before 3 p.m.
Authorities say Pryor was coming off Black Road toward Van Dyke Road.  The farm truck was driving south on Mooresville Road.  The two vehicles collided, and the Pryor's car veered off the road and hit a fire hydrant.
The driver of the cotton truck was not seriously hurt.
[googlemaps https://maps.google.com/maps?f=q&source=s_q&hl=en&geocode=&q=Van+Dyke+Road,+Athens,+AL&aq=0&oq=van+dyke+roadesville+al&sll=37.0625,-95.677068&sspn=49.444078,107.138672&ie=UTF8&hq=&hnear=Van+Dyke+Rd,+Athens,+Limestone,+Alabama+35613&t=m&ll=34.859102,-86.870527&spn=0.028172,0.051413&z=14&output=embed&w=600&h=400]