This is an archived article and the information in the article may be outdated. Please look at the time stamp on the story to see when it was last updated.
HUNTSVILLE, Ala. – Many people celebrate the long Memorial Day weekend as the unofficial start to summer, but the holiday holds a much deeper meaning. It's meant to honor more than one million people who died serving their country.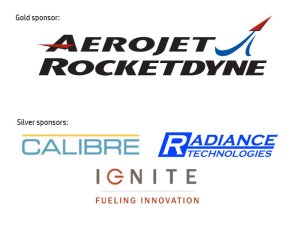 Tonight, WHNT News 19, in cooperation with the association of the U.S. Army, presented our third annual "Evening at the Veterans Memorial." It's a program that showcases local talent, but more than that, it's intended to honor the many men and women who gave all they had to give in service to our country.
Huntsville has a rich history of answering our nation's call. Our young men and women have fought to preserve liberty everywhere liberty was threatened. It's only fitting, and our honor, to honor those on this Memorial Day who made the ultimate sacrifice for our nation.
Monday night's Evening at the Memorial moved to the North Hall at the VBC due to the threat of inclement weather. There were no objections. Hundreds filled the hall for an evening of patriotic music.
"It is a representation of the talent in the Tennessee Valley, of brass, strings, voice talent, poetry readings, people who really care about soldiers and Memorial Day and want to honor Memorial Day on Memorial Day at an event like this," says Max Bennett, the event's organizer.
The hall was filled with men and women who have served, and the survivors of those who gave all.
"So there's a lot of folks who have been touched by those who have served and left us," says retired Brig. General Bob Drolet. He added, "And this day is particularity meaningful day for them. And that's why it's nice to have an event like this where you can come together and you can remember and not mourn that they've passed but celebrate their live in a certain way, with respect and dignity."
And so each year we pause to remember, to celebrate, and yes to honor the memory of those who have served and those who gave their all in service to our nation.
Hundreds have attended the event in years past.