This is an archived article and the information in the article may be outdated. Please look at the time stamp on the story to see when it was last updated.
NORMAL, Ala. (WHNT) – An Alabama A&M University tenured educator is no longer with the university amid a scandal including videotaped sex acts with students on campus.
According to our news partners at Al.com, Edward Jones was terminated earlier this month after the school discovered videos on his work laptop capturing the sex acts.
A search warrant led Huntsville and university police to the laptop, which contained videos of Jones engaging in oral sex with two different male students on A&M's campus, according to Al.com.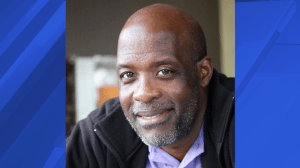 Jones has worked with the university for two decades, most recently serving as director of the Officer of Teacher Education and Certification.
When the school began termination proceedings in February, Jones filed lawsuit against his then-employer, citing "years of harassment when Jones attempted to bring to light administrative issues and concerns,"according to our news partners.
In a statement to Al.com, university leaders deny Jones' accusations of administrators ignoring fiscal management concerns, saying they are committed to their decision to terminate him.
"The inappropriate conduct exhibited by this former faculty member will not be tolerated on this campus."
AAMU provided further comment on Friday:
"The University has been served with a complaint, a motion for a temporary restraining order and a preliminary injunction by a former faculty member. With respect to the complaint, the university denies all allegations contained in the complaint and will file its formal response with the court. Yesterday, the university filed its response to the motion for temporary restraining order related to the termination of this professor for gross professional misconduct. As is plainly evident by the University's filings, the University is fully committed to defending its decision to terminate this professor. The supporting evidence of the professor's misconduct, which occurred on campus, is clearly identified in the University's response and the recent discovery of this evidence left the University with no alternative. The inappropriate conduct exhibited by this former faculty member will not be tolerated on this campus. The University is committed to providing an educational environment that is conducive to learning for our faculty, staff and students. In that vein, the University will take whatever steps are necessary to protect the integrity and interests of the institution. The University's investigation of this professor's misconduct remains on-going at this time and the University intends to see this pending litigation through to its completion. Because this is pending litigation, the University will make no further comments regarding this matter."