This is an archived article and the information in the article may be outdated. Please look at the time stamp on the story to see when it was last updated.
HUNTSVILLE, Ala. — During a news conference Wednesday, Huntsville police announced the department's STAC Team seized over $600,000 worth of drugs and weapons in a recent bust.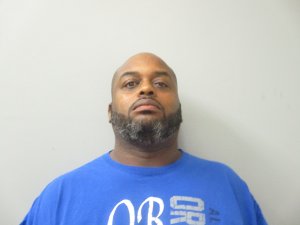 Drug task force agents arrested Edward Cox, 49, and Brenda Franklin, 46, in their Madison home. They were each charged with three counts of drug trafficking.
"In the state of Alabama last year, methamphetamine comprised 55 percent of our drug threat," Huntsville police chief Mark McMurray said.
Huntsville police say their drug task force caught wind of serious drug activity happening.
"We were tipped off about a black male known only as 'Pop'," Huntsville police Sgt. Tony McElyea said.
Police say the man was officially known as Edward Cox, Jr. Last week, police arrested both Cox and his girlfriend Brenda Franklin.
"That's approximately 5.5 kilos of methamphetamine," Sgt. McElyea said.
During the bust at the Madison apartment, police say they also seized six ounces of cocaine, nearly 200 grams of Oxycodone, four guns and about $16,000 in cash.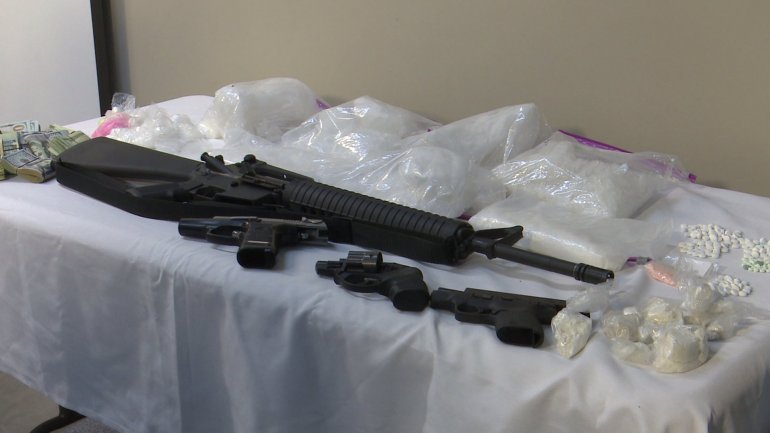 "The street value of all narcotics seized is approximately $600,000," Sgt. McElyea said.
Police say as they showed up to the home on Gillespie Road, both Cox and Franklin went peacefully. Police couldn't say for certain where all of the drugs came from or if they soon plan to arrest more people who may have been working with Cox.
"The cliche, to cut the head off the snake. If you take one of the main players out of that organization, obviously it's going to trickle down and affect the lower levels," McElyea said.
Police believe the meth was manufactured in Mexico. If convicted, both Cox and Franklin face at least three years in prison.
"What the trend has been lately is sending it across the border in liquid form, explained Sgt. Tony Mcelyea with the Huntsville Police Department. "They're able to disguise that in gas tanks and things of that nature and then converting it into solid form once it gets into the United States."
Both Cox and Franklin are in the Madison County Jail. Each is being held on a $3 million bond.
You can watch the entire news conference below.