This is an archived article and the information in the article may be outdated. Please look at the time stamp on the story to see when it was last updated.
MADISON COUNTY, Ala. (WHNT) - With the thud of bodies hitting earth, all eyes turn to Madison.  Sureshbhai Patel, thrown to the ground while on a walk in his neighborhood, can barely move now.
The Madison Police Officer who hurt him, Eric Parker, finds himself recommended for termination, facing charges -- local and federal.  His string of court hearings and appearances is part of the new reality of police brutality investigations.
A lot has changed in the last year.  We can prove it, without even leaving the county.
Instead we go across city lines and back in time to 2011.  Gary Wayne Hopkins sits in the back of a Huntsville Police patrol car, arrested, again, for domestic violence.  He's got a long rap sheet.
A report from the city's Department of Human Resources sums up the night. It says Hopkins kicked out the patrol car's window and had to be moved. Two new officers are called to the scene. They tell Hopkins what's going on. He seems compliant.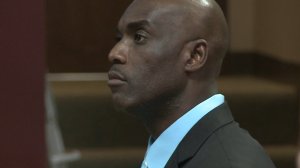 But when they go to execute the plan, Officer Brett Russell moves in instead.  He yanks Hopkins from the car, throwing him to the ground, kicking and punching. The then-interim police Chief Lewis Morris recommends Russell be fired. The City Council reviews the case in 2012.
Councilman Will Culver says he spent a lot of time with the case. "I reviewed those tapes at least about a dozen times each," he said.
The city council first voted on another officer's brutality accusations. It votes to put PJ Lee back on the force, after an incident where he yanked a woman from her car during a traffic stop, pushed her against it, then put her on the ground.
Then it's Russell's turn. He is reinstated as well.
Culver admits, "I was amazed at the outcome of those cases."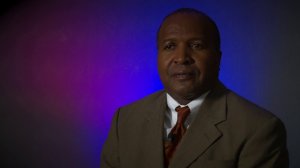 But Will Culver is not just amazed as a council member. "I worked approximately 10 years as a police officer. I worked the first, second, and third shift patrols. I did special operations division."
Culver voted against Officer Lee, but when Lee was reinstated on a 3-2 vote, Culver felt Officer Russell should get the same treatment.
Now, Officer Parker still hasn't had his review from the City of Madison. But he faced criminal charges within the week and federal charges several weeks after that.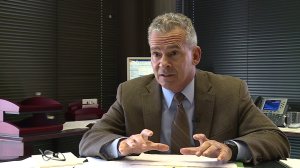 Back in 2011, local charges never came up for discussion at the Madison County Courthouse, according to Madison County District Attorney Rob Broussard.
"In that particular case, there was never any kind of investigation that was turned over to us to assess for prosecution," said Broussard.
Russell did eventually get indicted on federal charges for this incident -- in May of 2015.  For contrast, it took 40 months to get that indictment. Parker's took seven weeks.
Attorney Jake Watson does defense work in his Huntsville office, and he says he's represented several people who have claimed abuse from police. He says the federal system just pays more attention now.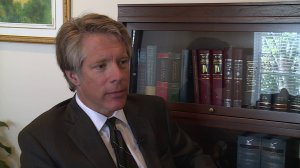 "This Department of Justice that we have now is taking those kind of allegations seriously, whereas in the past, I haven't seen these kinds of intense investigations into wrongful police conduct," Watson said.
Attorneys on both sides of the tug of war for justice that happens in the Madison County Courthouse say nationwide protests have changed everything.
From the angle of criminal defense, Watson notices the change.  "I think that we're starting to see results of it," he said.
And Broussard confirms as a prosecutor, "Yeah, I've seen that."
Broussard says throughout the legal system, "I think there's much more sensitivity now."
It's opening up new avenues for complaints against cops.
"As a lawyer locally, I don't think anybody has ever really thought, 'We need to go to the Department of Justice.' That's, from a practical standpoint, something that is new," said Watson.
The public's expectations for justice have changed a lot since 2011, since Officer Russell found his way back on the force.
And Will Culver tells us bluntly, "I think that the same colleagues on the council may have made a different decision if we were presented with that case today."
The Huntsville City Council might have some company in that regard.