This is an archived article and the information in the article may be outdated. Please look at the time stamp on the story to see when it was last updated.
HUNTSVILLE, Ala. – Prepare to find a temporary alternate route if you regularly use Church Street.
Church Street, from Monroe Street to Wheeler Avenue, will close Tuesday, August 20 through Friday, September 6 to continue work on the road improvement project.
All businesses will remain accessible.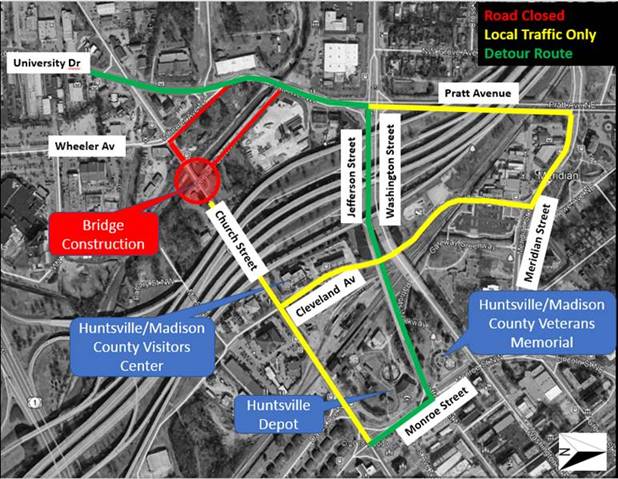 For more information, contact the Traffic Engineering Division at 256-427-6850.
To stay up to date on all city road improvement projects and alerts, visit Roadwork Updates.