This is an archived article and the information in the article may be outdated. Please look at the time stamp on the story to see when it was last updated.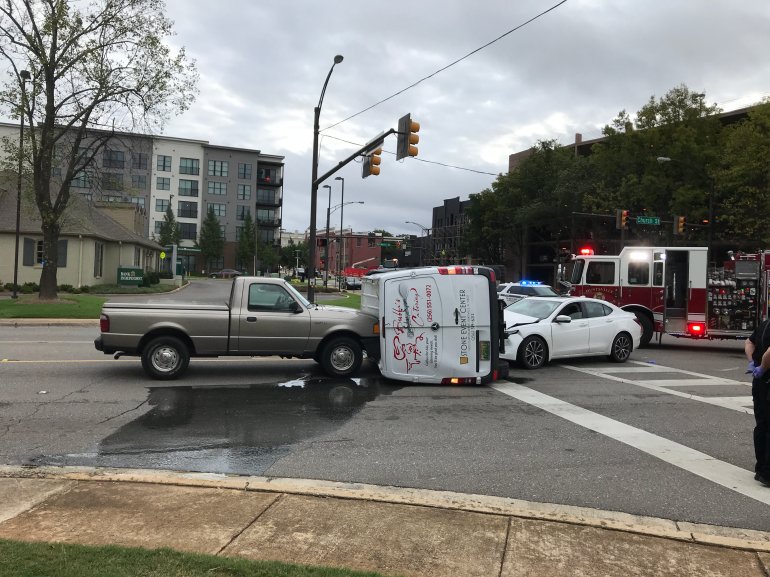 HUNTSVILLE, Ala. — Huntsville Police responded to a three-vehicle wreck Wednesday morning.
The wreck took place just before 8 a.m. at the intersection of Church Street and Holmes Avenue. When police arrived they found a Bubba's Silver Spoon Catering van was flipped on its side. A gray truck and a white vehicle were found on either side of the van.
Police say one of the drivers involved suffered from minor injuries.