This is an archived article and the information in the article may be outdated. Please look at the time stamp on the story to see when it was last updated.
FLORENCE, Ala. – The winning poster for the 2016 Arts Alive event was unveiled at a press conference at the Florence-Lauderdale Tourism Office & Visitor Center.
Chris James, owner of Heavy Color, a design and screen printing company in Florence, designed this year's winning poster.  For the 30th anniversary event, James depicted the bridge which joins both sides of the river.
Over 100 vendors will be displaying their works at Arts Alive, the largest number of vendors in the event's 30 year history.
Posters will be on sale prior to the event at the Kennedy-Douglass Center. T-shirts and posters featuring the winning design will also be available during the event.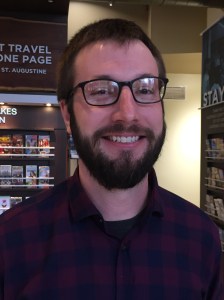 Framed posters from the 1988 to 2015 will be on display until the end of May.
The event is set for May 21-22 in Wilson Park and the Kennedy-Douglass Center.
Cost to attend is $10.