This is an archived article and the information in the article may be outdated. Please look at the time stamp on the story to see when it was last updated.
HUNTSVILLE, Ala. – Huntsville police are looking for a suspect following a shooting around Patton Road and Talwell Drive.
Officials responded to the shooting call around 2:35 a.m. Wednesday morning near Monarch Apartment homes. According to police, one victim was taken to Huntsville hospital with non-life threatening injuries.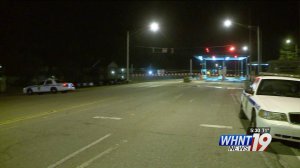 Police say they have set up a perimeter to search for potential suspects.
WHNT News 19 is working to gather more information.