This is an archived article and the information in the article may be outdated. Please look at the time stamp on the story to see when it was last updated.
HUNTSVILLE, Ala. -- It's one of the most common weather phenomena and yet also one of the most difficult to study.
"It wasn't much long ago that we would measure lightning by what we call 'thunder days,' and basically we would call folks up and say 'Did you hear thunder that day?'" Professor Phillip Bitzer said.
Bitzer is part of the team at University of Alabama in Huntsville that will help change the way we see and think about lightning.
NOAA's newest geostationary satellite, GOES-16, launched into space last November and went "live" in late January. In addition to providing higher definition satellite imagery, it will include the Geostationary Lightning Mapper, an instrument that researchers have been developing for decades.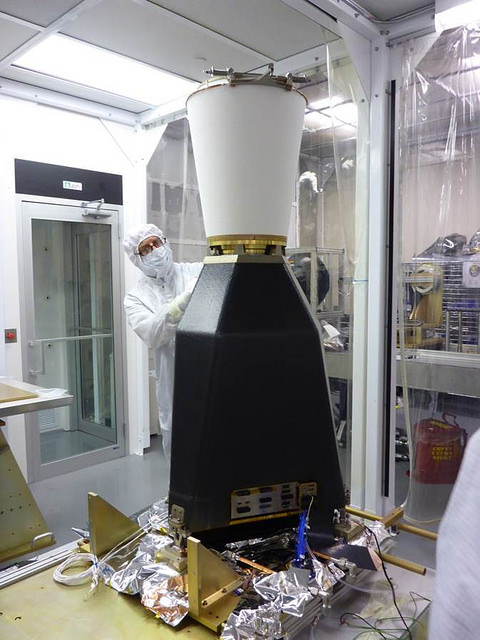 "The first paper for the Geostationary Lightning Mapper came out about 30 or so years ago now...or even earlier than that," Bitzer said.
Before the lightning mapper could become reality they had to prove that its technology was not only possible, but useful.
A number of instruments to measure lightning have since been implemented including the lightning imaging sensor now on the international space station.
"So based on that data and some of the applications that we've done, we've shown really the utility of using lightning data," Bitzer said.
Better lightning data has already proved to help us gain lead time in severe weather, but that data is only telling part of the story.
"Unfortunately with those low-Earth orbits we're just going around we're not watching those storms evolve," Bitzer said. "Once we're in geostationary orbit we can just watch a storm, and storms all over the western hemisphere."
The international space station is a low-orbit satellite, which means it travels quickly around the globe, and not spending much time over a specific area.
"We'll be able to see how these lightning attributes change and evolve with the storms and hopefully be able to use that to better improve severe weather prediction, electrical activity in storms, and lightning safety," Bitzer explains.
(MORE: What you need to know so you don't get struck by lightning)
"We have folks here and from NASA really doing everything from building GLM, we've got folks who are actually working on the components, to folks getting ready to use the data once [the GLM] goes operational."
With one lightning mapper already in space -- and another being tested -- the opportunities to learn about lightning and how it impacts the world around us could be endless.
"We'll be able to really open up the floodgates and show everyone what lightning looks like mapped from geostationary orbit," Bitzer noted. "There is a whole host of people who can use this data, in ways that we haven't even thought of yet."