This is an archived article and the information in the article may be outdated. Please look at the time stamp on the story to see when it was last updated.
HUNTSVILLE, Ala. -- Huntsville Mayor Tommy Battle's gubernatorial campaign picked a bit of a fight this week, criticizing a column by Reckon by AL.com writer Kyle Whitmire on Birmingham's efforts to lure a new $5 billion Amazon headquarters.
Battle said the column missed a chance to share the positives about Alabama.
"Sitting down, writing articles that bring your communities down, I don't see a value to it," Battle said Thursday.
Whitmire told WHNT News 19 that the column was pro-Alabama and honest.
The column argues Amazon needs to consider Birmingham and other communities that have largely been shut out of the "knowledge economy" which has enriched communities and workers on both coasts.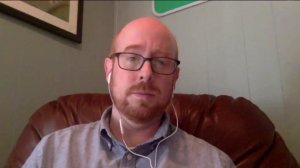 And Whitmire argues that although Birmingham doesn't meet some of the criteria on Amazon's selection wish list – including poor public transportation and public education -- the company would be wise to reconsider how it makes the headquarters selection.
Here's an excerpt:
"What should be clear to everybody by now is the only sector of our economy that seems to be growing at all is that thing we've decided to call the knowledge economy. I don't need to explain to you what the knowledge economy is, because you're right in the middle of it.
"The knowledge economy is strong in Seattle and San Francisco and New York and maybe a half dozen to a dozen other cities in this country where it's now too expensive for anybody to move.
"And in between? It's a damn desert. And by desert, I mean the place where most of the people in this country live.
"That's creating problems. The disparity of opportunity and hope is ripe for exploitation."
Battle told WHNT News 19 Huntsville has been successful in business recruitment in part because it focused on the positives the community had to offer. He said that's the message Amazon should be hearing from a columnist whose company has a large presence in Birmingham, Huntsville and Mobile.
"It didn't promote what I promote in Alabama," Battle said. "I think what we need to promote in Alabama, is Alabama is a smart place. There are challenges, but boy there is lots of opportunity out there."
Battle also argued Alabama already has a "knowledge based economy."
"Birmingham has the Southern Research Institute, UAB helped develop cures for cancer and Alabama Power spends more money on research and development than any other power company in the south," said Battle. "Montgomery has Air Force Cyber Security, Mobile is developing and building the next generation of aircraft at Airbus, and Huntsville is known as an innovation hub for research and development at Redstone Arsenal, NASA, and Hudson Alpha."
Whitmire said his job is not to be a cheerleader.
"I think I have a responsibility to tell the truth and if you're not truthful, then your competitor cities are going to be truthful for you," he said. "To try and sort of paint over the rust here is not going to be a winning strategy for recruiting a business like Amazon, or really any other."
Whitmore also made his case for Birmingham.
He wrote in the column:
"Birmingham is a box of Legos. Maybe it's not the toy you want, and maybe it doesn't have all the pieces you need, but if we try hard enough and use our imaginations we can make something good out of it. We can make it work."
"I can say this for Birmingham. It does have magic, even the power to change the world. We have ghosts here, but saints and guardian angels, too. As one of those, the late Rev. Fred Shuttlesworth said to King, 'I assure you, if you come to Birmingham, we will not only gain prestige, but really shake the country.'"
Battle and Whitmire agreed to continue the conversation in a debate format Friday in Birmingham.
I'm more than happy to do that @WarOnDumb and @IzzyGould. How does tomorrow in Birmingham sound? https://t.co/IZxsMJmmas

— Tommy Battle (@TommyBattle) October 19, 2017