This is an archived article and the information in the article may be outdated. Please look at the time stamp on the story to see when it was last updated.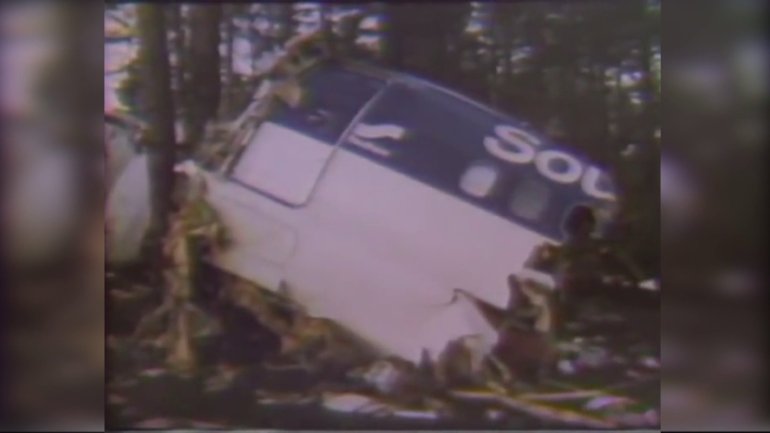 April 4, 2017 marks the 40th anniversary of the crash of Southern Airways Flight 242. The flight crashed on its way from Huntsville to Atlanta killing 63 people on the aircraft, including the two pilots. Nine people on the ground died. Twenty-two passengers survived, including the two flight attendants.
The crash remains the deadliest in Huntsville aviation history. Investigators with the National Transportation Safety Board found multiple failures for the plane's crash including pilot error and failure on the part of air traffic controllers. The plane flew into a severe thunderstorm where the engines consumed so much hail and water, both failed. The pilots were forced to attempt an emergency landing on a highway in New Hope, Georgia.
Here, you can watch WHNT's coverage of the crash.  Our team produced an hour-long newscast about the crash the evening after it happened. In 1977, satellite trucks still were nearly two decades away and video tape was still not in use. So, a crew of three people from the station had to drive to Georgia on the evening of the crash, work through the night, drive their film back to Huntsville, where it had to be developed and edited before it could be put on the air. The coverage looks very simple by today's standards, but it is pretty remarkable considering the technology limitations of the time.
This coverage also includes the commercials from the hour-long newscast, as well as other news segments. You'll see familiar faces including Tom Kennemer, Missy Ming, weather with Meteorologist H.D. Bagley and sports with Dick Curtis. Curtis was filling in awaiting the arrival of WHNT's new sports director, a young man named Steve Johnson.
-Special contribution by Carson Clark