This is an archived article and the information in the article may be outdated. Please look at the time stamp on the story to see when it was last updated.
Huntsville, Ala. (WHNT) – Hoverboards may be the one of the hottest gifts this holiday season, but that doesn't make them the safest. Huntsville Fire & Rescue is now sharing information about safety concerns. They shared the following warning on the Huntsville Fire & Rescue Facebook page.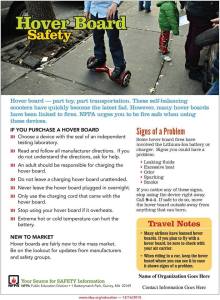 The popular present has reportedly burst into flames in at least 10 states. The Consumer Product Safety Commission is working overtime to figure out why. Amazon stopped selling most models.  You also can't take them on board American, Delta and United Airlines flights. The CPCS says you should be cautious about using hoverboards until it can figure out the hazards.