This is an archived article and the information in the article may be outdated. Please look at the time stamp on the story to see when it was last updated.
Children's of Alabama is the third largest pediatric hospital in the nation and ranks among the best in the world in many specialties.
Working for Children's of Alabama involves long days, long nights, tight spaces, and sick children: especially for the Critical Care Transport Team.
The work is tough, but men and women like Flight Nurses Michael Mardis and Myra Waddell drive and fly all over Alabama transporting the state's most critically-ill kids to Children's of Alabama.
"It's a hard job, but I really enjoy it though. I really like taking care of the kids," said Myra Waddell, R.N.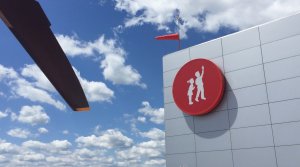 The Critical Care Transport team operates an ambulance for ground trips and a even jet for cross-country flights, but the red and white Bell 407 helicopter flying to and fro in the skies over Alabama and Northwest Florida is the signature mode of transportation.
"We work a twelve-hour shift, which really probably becomes a thirteen or thirteen and a half hour day. There are a lot of things you have to do to prepare for the day. Get up, there are a lot of things you have to do to prepare to fly all day. You want to get a good night's sleep. Get a good meal," said Michael Mardis, Respiratory Therapist when asked what it's like to be called out at a moment's notice.  That means eating and resting when you can: not on a regular schedule.
Critical Care Transport teams travel in pairs. Each duo has more than 10 years of pediatric intensive care experience.
"It's a rewarding job...I can go to sleep at night and know I've done a good job," continued Mardis.
They have a deep, personal passion to serve.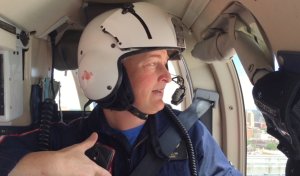 Myra Waddell has flown more than 3,000 calls to pick up sick child. She said she knows what it is like to be in some of these kids shoes.  Waddell had a farming accident as a teenager; she almost lost an arm, but surgeons at the University of Alabama-Birmingham were able to save it.
"I was a patient as a kid. I initially didn't want to have anything to do with the health care field right after my accident. Later on, I realized I did want to do what those doctors and nurses do. I wanted to be a part of that," said Waddell.
And she has flown over three thousand "missions" to be a hero to another scared child or teenager in her time on this team.
As the first faces representing Children's of Alabama, Mardis realizes how scary it all can be.  It's all about bringing calmness to a scary and chaotic situation in the eyes of kids and parents.
"First off we are going to introduce ourselves, and assess to the situation to see where the patient is and get a good overview and maybe get a story from the parents. But it is very important to make the parents feel as comfortable as you can with what is going on and reassure them that they are in capable hands, but first and foremost we are always caring for the patient in every way."
This happens every day, multiple times a day all over our state, but the passion of this team never runs low. That sticks with moms and dads like Becky and Joe Moretti of Madison.  Their son Michael was in severe heart failure in December 2012, and his life was in the hands of the Critical Care Transport team on a flight from Huntsville Hospital to Children's.
Joe remembers what it felt like to watch them take Michael while he was loading the car to follow Michael to Birmingham.
"So while we're doing that we saw the helicopter leave the hospital from Huntsville Main and that just…feeling of…I don't know, dread? You just feel it in your heart…it just hurts to say 'there he goes,' but you knew that they were taking care of him."
Another way the family is taken care of: this ride is free.
"It is truly a blessing to run a program like this. I couldn't tell you how much that costs. It's not something…Children's is reimbursed fractionally for this. It is really not something you are getting a check or a bill in the mail from us," said Mardis.
Critical Care Transport flies from hospital to hospital. However, transport teams do not land on the side of the road for accidents.
It is funded by Children's of Alabama through generous donations and fundraisers like Boiling N Bragging.
Learn more about Critical Care Transport and Children's of Alabama here on ChildrensAL.org.