This is an archived article and the information in the article may be outdated. Please look at the time stamp on the story to see when it was last updated.
PRICEVILLE, Ala. -- A Priceville man is pleading for help in the search for his best friend-- his dog, Bubba.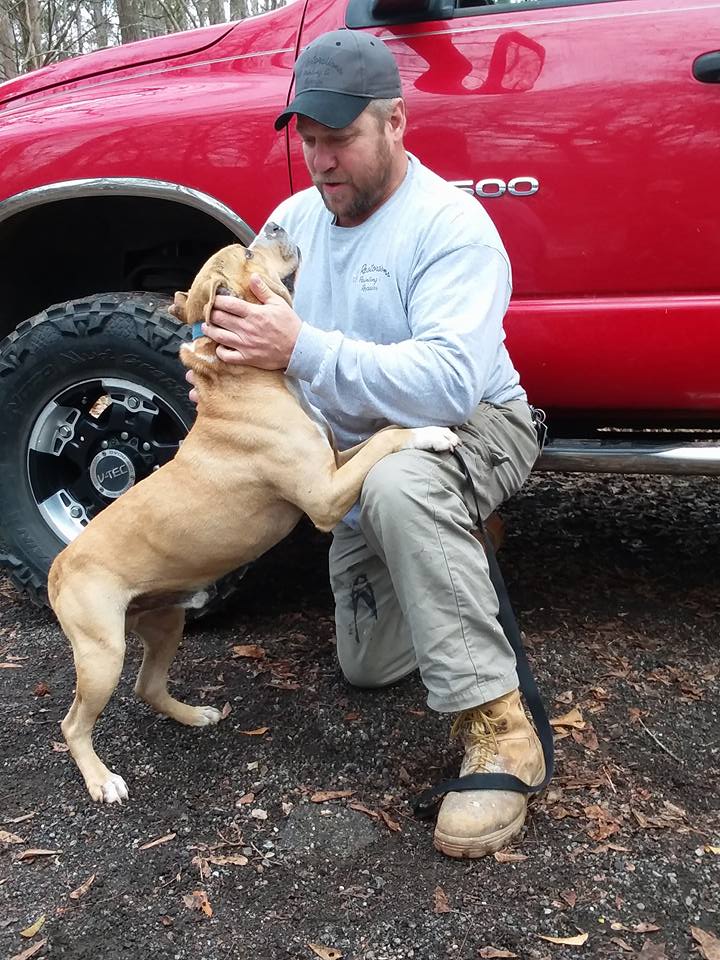 "I just stop here and get gas, Bubba gets out, uses the restroom, and we leave," said Chris Carter, Bubba's owner.
That's the daily routine of Chris Carter and Bubba-- every day, at the same Mapco gas station off of Point Mallard Parkway in Priceville. On February 27th at around 7 p.m., that routine was interrupted.
The only thing different about this day's routine was that Chris had gone inside the gas station to use the bathroom, and even then, Bubba always waits for him outside.
"I came out and he was gone, and he was nowhere around," Chris recalls. "We walked around and drove around, calling his name and whistling for him."
Chris later asked to see the gas station's surveillance footage-- and one of his worst fears was realized. The man in these photos was caught on camera very intentionally taking Bubba.
In the video, the man was seen calling to Bubba, but Bubba walked off from him. The man got out of his truck, picked Bubba up and put him in the passenger seat of the truck before driving off.
According to employees at the gas station, the man who stole Bubba is actually a regular at this Mapco. In fact, they call him the "Hazelnut Guy" because he's always buying Hazelnut coffees. But he hasn't been back since he stole Bubba last week.
Chris is offering a monetary reward for anyone that can help find Bubba. He also says if he gets Bubba back, he'll show us some of Bubba's very special tricks.
"I can ask him if he'd rather be dead or an Auburn fan and he'll fall over dead," Chris laughingly describes. "I just hope they're taking care of him, you know, feeding him, got a bed for him, I want him back."
A police report has been filed, but there's still no luck in finding the man in the white truck.
If you know anything about the man in the white truck or where Bubba might be, contact Chris Carter on Facebook or call the Priceville Police Department at (256) 355-5502.