This is an archived article and the information in the article may be outdated. Please look at the time stamp on the story to see when it was last updated.
MONROVIA, Ala. - The Harmening family lost their daughter, Sarah, in a bus crash outside Atlanta on June 8.
But she's not actually lost. The Harmenings say they know exactly where she is: with God.
"We have a lot of support from family, friends, and our church. We know people all over the world are praying for us, and that helps. It's still hard each day, but we're still doing the best we can," said Scott Harmening, Sarah's father.
Sarah left behind journal entries detailing her walk with God. It has been a comfort to her family to read them.
"Her faith was her own, it was not her parents,'" said Karen Harmening, Sarah's mother. "It was not ours. It was her own. We knew that. But the depth has been just so moving, to see how much she really got it. We are very proud of her."
Still, Sarah did not get to complete the mission she originally sought. She died in transport to the airport to go on the church mission trip to Botswana.
How you can help
Through The Lottie Moon fund, otherwise known as the Lottie Moon Christmas Offering, the Harmening family believes your donations can help complete the mission work for which Sarah was so passionate.
They provided us with this link, where you can donate to the Mount Zion Baptist Church and choose the Lottie Moon fund as a beneficiary.
"100% of the funds go to putting missionaries out into the world," said Sarah's father, Scott Harmening. "It's the first thing that came to mind. It's what Sarah was about."
Lottie Moon was a Southern Baptist missionary who brought God's word to China, and continued in mission work until her death. The Southern Baptist community reveres her and she has become the namesake for the international mission offering.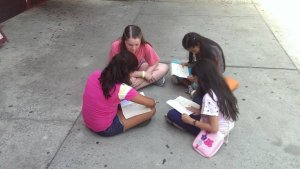 "We have had people ask, where can we donate to, to honor Sarah?" said Scott. "It [The Lottie Moon Christmas Offering] is part of the International Mission Board and traditionally done at Christmas, but it is open year round. This is going to allow her to have an impact around the world," he explained.
The Harmenings say Lottie Moon was an inspiration to Sarah, and the fund was special to her.
"I wish she were here because she could tell you everything about who Lottie Moon was, and why that offering exists," said Karen. "It is at the core of who she is, is people knowing Christ. That is what she would want her story to be about."
To read more about who Lottie Moon was, click here.
The healing process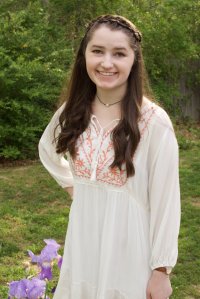 Through donations many have already made to the Lottie Moon fund, and the message of Sarah's love of God spreading online and in the news, the Harmenings believe Sarah is accomplishing her goal more than she may have ever imagined while she was alive.
"I think she is doing far more than she ever would have done in Botswana," said Karen Harmening.
"Around the globe, she has traveled with her message and throughout the US. We have gotten story after story after story of people, some who have come to know Christ because of her testimony. But many others have been complacent in their faith and they have been convicted, and they are now passionately turning around to pursue Christ because of this 17-year-old girl who loved the Lord."
The Harmenings speak a lot about redemption. Karen Harmening even blogged about it recently.  They believe that continuing Sarah's mission of bringing others to Christ is the best way to move forward after her passing.
"In letting go of her, we look for redemption," said Karen. "Redemption doesn't take away our pain, it doesn't make it hurt less, but it gives a purpose to the pain. And to see Sarah's life used to powerfully," she continued. "Giving to Lottie Moon is redemptive because it means that because of Sarah's living and going home, someone is inspired to give so that the gospel of Christ will be shared."
Moving Forward
The Harmening parents have three other daughters, and as a family are continuing to heal together.
They recently celebrated Father's Day, and Scott said his three daughters gave him cards that made him cry.
They also continue to discover more gifts from Sarah. It wasn't just her journal that she left behind. The Harmenings have since found audio recordings of her singing hymns and popular songs.
They also found a letter Sarah wrote to her future husband. Karen Harmening shares it on her blog here.
In the letter, Sarah mentions all the qualities she would like to see in her future husband, adding she wants him to be like her own father.
"No better Father's Day card could be had than to know that's the view that she had of him, and that we have of him," said Karen.
"It was good," commented Scott.
This family knows that Sarah is where she needs to be, and they want to continue to #servelikeSarah in whatever ways they can.
"We are very thankful for her," said Karen. "Sarah has set the bar high. We have to live up to her bar of making every moment about Christ."