This is an archived article and the information in the article may be outdated. Please look at the time stamp on the story to see when it was last updated.
July 26th marks National Intern Day. It's a day for companies to celebrate and thank their interns for all their hard work and dedication to the job.
At WHNT News 19, we have three interns that help keep our newsroom's day-to-day operations running.
Our interns worked hard this summer. They spent time with every aspect of the newsroom including field reporting, producing, photography, web articles, and social content. They worked an hours-long puppy rescue in the heat of June, delivering water to the rescuers and filming live video. They covered SEC Media Days from Atlanta, an election, and helped organize an event that hopefully started a conversation that could save someone's life.
WHNT News 19 partnered with the Huntsville Hospital Foundation for its SPEAK program to hold an event encouraging suicide awareness and prevention. It was called Me to We: A Day of Unity. The point of the event was to let people who are struggling know that there is help, and there is hope. The crowd built unity as they learned more about one another and connected over commonalities.
While they worked with us doing things like helping produce newscasts and create articles for WHNT.com, we got to know a little bit about them. They are all very unique, smart, funny individuals who have ambitious goals an made a mark on our newsroom this summer.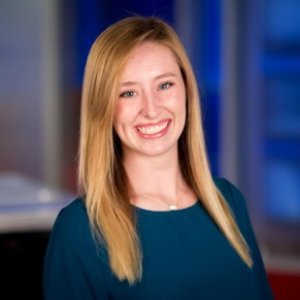 Lauren Harksen is a graduate of James Clemens High School in Madison. National Intern Day is sadly our last day with Lauren as she heads back to school early to start her senior year at Troy University. She hopes to realize her dream of becoming a traveling reporter and got an early start this summer with a study abroad program to Italy. "Any opportunity to travel abroad and experience other cultures, while being able to show and encourage others to do the same, is really exciting to me!"
Lauren says that she will miss working at our station because "every person I've met while interning here has been so encouraging, kind, and uplifting. If you aren't inspired, walk through the WHNT newsroom."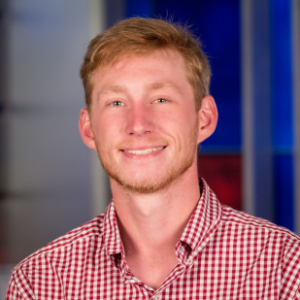 Witt Black is a graduate of East Limestone High School and a senior at the University of Alabama. He is a member of the Alabama Club Baseball team and hopes to combine his love of sports and journalism in the future. He spent a lot of time with our sports department during the summer as we said goodbye to Chase Horn and Taylor Tannebaum and welcomed our new Sports Director Britton Lynn and reporter Rocco DiSangro to the team.
Witt said he would very much remember his time here at our newsroom, especially "meeting John Stallworth, SEC Media Days, and covering the election. Everyone was so great and were unlike any coworkers that I've ever had."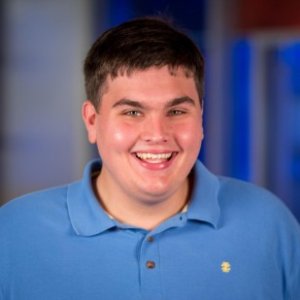 Blake Williams is a graduate of East Limestone High School and is going into his junior year at Mississippi State University. Blake works as a student photographer in the athletics department. He has also spent time volunteering to do public relations work for various groups in Limestone County.  He plans to lead a newsroom one day and "expand the importance of TV news and journalism to people of all ages."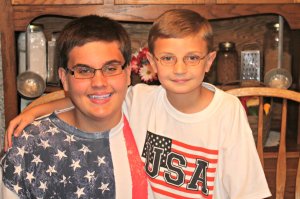 Blake has always had a great relationship with WHNT, our media library is full of photos taken by him over the years from breaking news scenes in Limestone County and all of the family photos for holidays and back-to-school days. Finding this photo of 14-year-old Blake and his little brother Tyler was priceless. He said getting to work at our station has always been a dream and he has "grown both professionally and personally." One of my most memorable moments was working Nightside with Jess Grotjahn on the assignment desk and having to manage web content for WHNT.com and listen to police scanners."
We will be sad to see our interns leave, but know that they all go on to bigger, better, brighter things in their future. We wish them all the best of luck in their careers!