This is an archived article and the information in the article may be outdated. Please look at the time stamp on the story to see when it was last updated.
As of Tuesday afternoon, a Grissom High School teacher and track coach was listed in critical condition at Huntsville Hospital.  David Yates, 54, was involved in an accident on his bicycle on April 12.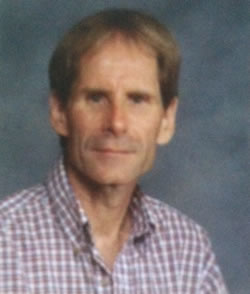 Huntsville Police say Yates was riding his bicycle on the sidewalk alongside Lily Flagg Road, headed east approaching Hickory Hill Lane.
The driver of a Toyota minivan, headed south on Hickory Hill, told police he stopped at the stop sign, saw no traffic on the roadway and started to drive across the intersection.
Police say as the van got to the north side of the intersection, the bicycle hit it on its right side.   Police say it appears Yates was travelling too fast on the bicycle to stop on the sidewalk, proceeded into the road and hit the van in the side as it drove on the road.
Yates teaches physics at Grissom High School in addition to coaching track.
Police have said it's not likely the driver of the van will face any charges.