This is an archived article and the information in the article may be outdated. Please look at the time stamp on the story to see when it was last updated.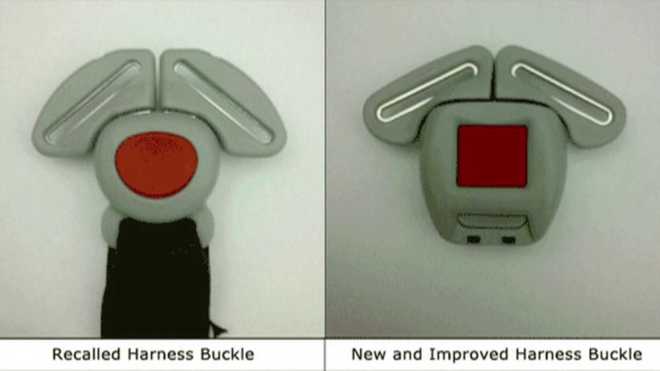 (WHNT) – If you have a Graco car seat, there's a recall you need to know about.
Graco Children's Products is recalling more than 403,000 child seats to replace faulty harness buckles.
That's in addition to last month's recall of 3.8 million seats.
Graco has more specific information on the recall on its website.
For this particular recall, buckles can get gummed up by food and drinks.  That can make it difficult to remove children.
In some cases, parents have had to cut harnesses to get their children out.
The problem increases the risk of injury in emergencies.
The products impacted by this recall are: Cozy Cline, Comfort Sport, Classic Ride 50, My Ride 65, My Ride 70, My Ride 65 with Safety Surround, Size4Me 70, My Size 70, Head Wise 70, Smart Seat, Nautilus 3-in-1, Nautilus Elite and Argos.
Call 1-800-345-4109 or Contact Graco for more information.