This is an archived article and the information in the article may be outdated. Please look at the time stamp on the story to see when it was last updated.
MONTGOMERY, Ala. — Governor Kay Ivey announced the decision to help the Texas National Guard and U.S. Customs and Border Protection on May 25, according to a release from her office.
A UH-724 Lakota helicopter, along with a flight crew and aircraft maintainers, will depart from Birmingham on Tuesday, May 29. The group will be under the command of The Lone Star State's National Guard Division. The release notes, specifically, Alabama soldiers would not be used in any law enforcement operations but solely provide additional tools for observation and tracking of illegal activity within the area. Those tools are a forward-looking infrared system and night spotlight.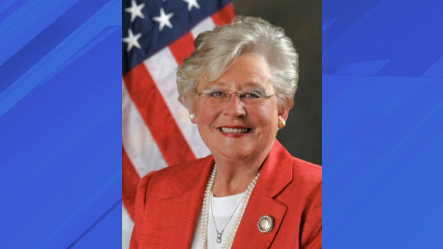 "Alabama is committed to ensuring the safety and security of our nation. We have the greatest group of service men and women in the country," Governor Ivey said in a release Friday. "The Alabama National Guard stands ready to answer the call and we are proud to assist in the Southwest border mission."
The release adds the Alabama Guard has sent several Lakota choppers and crew to the border in previous years, the latest in 2016.
The request for additional help came earlier this year from President Donald Trump's administration and upon the recommendation of the Alabama Adjutant General, Major General Sheryl Gordon – according to the announcement.
The Adjutant General says the state's troops are prepared and ready.
"The Alabama National Guard is always ready to assist our friends and partners on the border and continue the ongoing mission for homeland Alabama Adjutant General, Maj. Gen. Sheryl Gordonsecurity," General Gordon said. "We're proud our soldiers are mentally and physically equipped to handle the challenges of the task."