This is an archived article and the information in the article may be outdated. Please look at the time stamp on the story to see when it was last updated.
MONTGOMERY, Ala. — Governor Kay Ivey has made it clear she doesn't want anyone to worry about her health with the upcoming gubernatorial election.
Dr. Brian W. Elrod, of Montgomery Family Medicine, P.C., says in a letter that there are no medical issues that would prevent her from fulfilling her obligations as governor. He adds she is in excellent health and that she has undergone all the recommended specialist evaluations to ensure a thorough health assessment.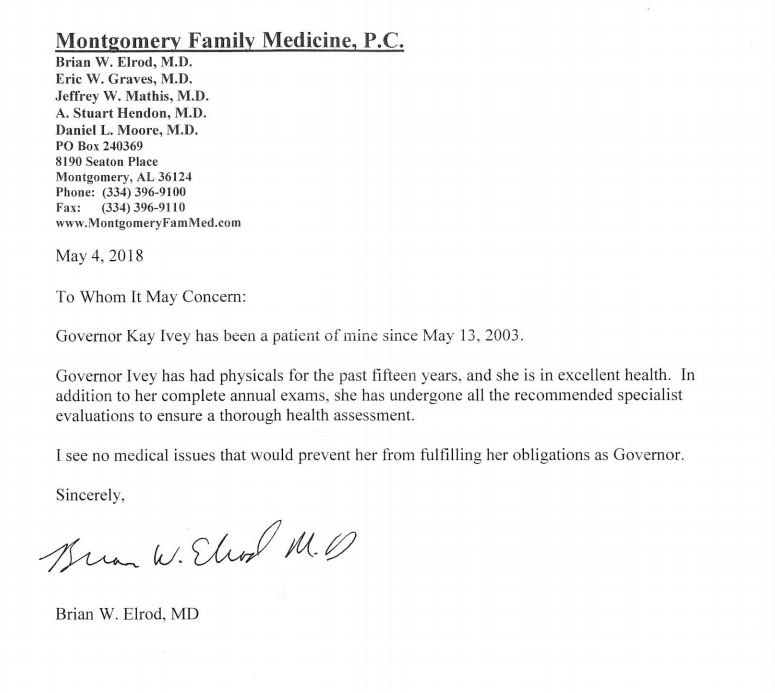 Ivey has been a patient of Dr. Elrod since May 13, 2003, according to the press release.
The release of her medical status comes after calls from Bill Hightower, a GOP gubernatorial candidate, for his opponents to release theirs.