This is an archived article and the information in the article may be outdated. Please look at the time stamp on the story to see when it was last updated.
MONTGOMERY, Ala. — At a groundbreaking ceremony Tuesday morning, German auto supplier Gerhardi Kuntstofftechnik announced plans to invest $37.9 million. It will create 235 jobs in Montgomery in its first North American manufacturing facility.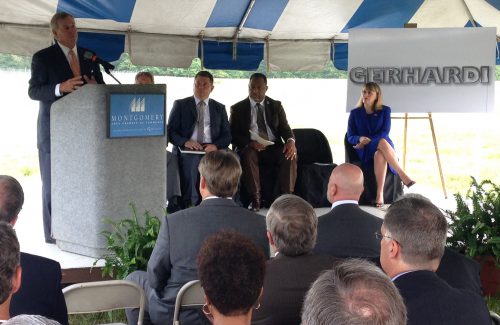 Gerhardi was founded in 1796 as a maker of brass and copper buckles. The company now produces interior and exterior parts for auto clients worldwide.
"Montgomery Industrial Park offers a great infrastructure, attractive support and is located close to many OEMs (original equipment manufacturers)," Gerhardi Managing Director Reinhard Hoffman said. "These benefits convinced us that this is the best place for our new facility."
Gerhardi officials were joined at the groundbreaking ceremony by Alabama state and local leaders, including Governor Robert Bentley.
"Alabama's leading advanced industry is the automotive industry," Bentley said. "We look forward to forging a strong and lasting partnership with the company."
Construction on Gerhardi's new Montgomery facility will begin in 2017, with the start of production scheduled to begin in 2019.