This is an archived article and the information in the article may be outdated. Please look at the time stamp on the story to see when it was last updated.
HUNTSVILLE, Ala. (WHNT) – Four days before Christmas, Army veteran Billy Parden, his wife and his nine-year-old son were watching football in their home when he heard the smoke alarm go off.
Flames quickly consumed the upstairs bedrooms destroying their furniture and belongings.
"All of our clothes, all of our bedrooms, the beds, shoes, you name it," said Parden, "pretty much anything you would have upstairs is gone."
Parden's laptop containing irreplaceable photos and school work was also in the charred bedroom.
After serving in the Army for nearly nine years, including a three year deployment in Iraq, Parden is working toward a bachelor's degree in electrical engineering. All of his work for his current semester at ITT Technical Institute ruined in an instant.
But the frustrating losses don't end there.
The Parden family moved into the house on Haynes Avenue less than a month ago, hoping to one day own it, but had yet to establish renters insurance. None of their damages are covered.
Insurance for the investment company that owns the home will pay for the repairs, but early estimates show it will take up to two months before the Parden family can move back in.
Until then, with two pets in tow, they bounce from hotels to family members' homes.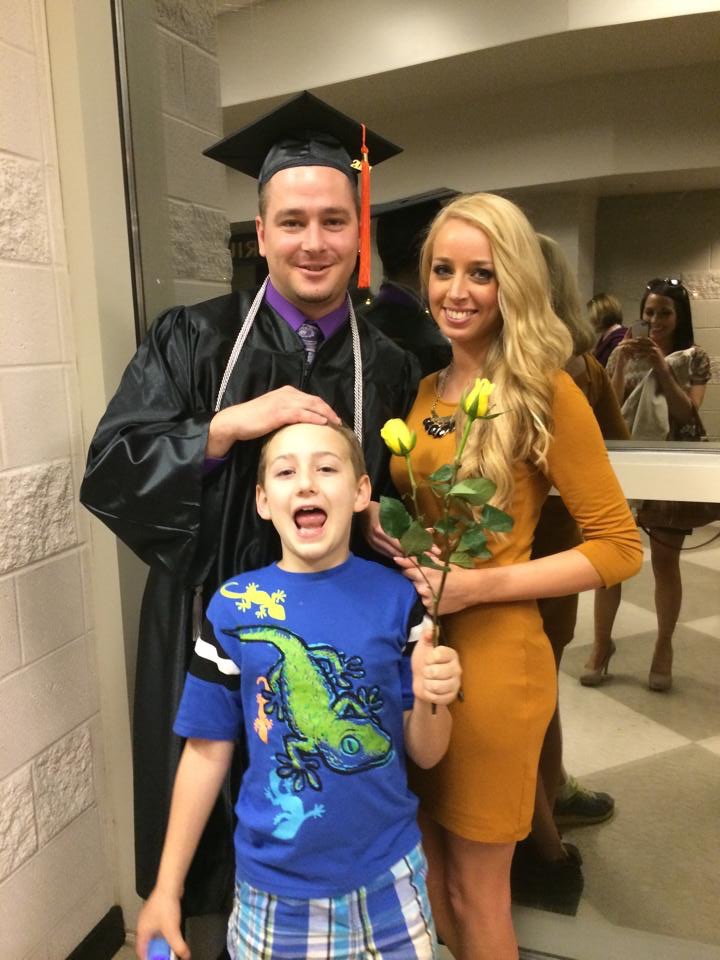 "I couldn't imagine being in that position," said family friend Jennifer Lamar, "not having somewhere to go home to, not knowing where you're going to be or how things are going to get handled."
Lamar is spearheading the fundraising efforts for the family. She is hosting a party at Hooters Huntsville Sunday, January 4th, from noon to 5:00 pm, for people to play games, win prizes and donate to the family.
She also created a donation page for those who cannot attend the party.
"They're not ones to lay their problems on other people by bringing everybody else down or trying to kill the mood or anything, so I think that says a lot about them," said Lamar.
As for Parden, he said that this ordeal has taught him just how strong he and his family are. He has also discovered that he truly can rely on the kindness of others.
"Sometimes bad things happen and I know that I can depend on certain people now."