This is an archived article and the information in the article may be outdated. Please look at the time stamp on the story to see when it was last updated.
Each year an Oklahoma senator creates a list of wasteful government spending, according to our news partner Al.com.  It's called the Wastebook, and the list has 100 entries with some mind-boggling numbers.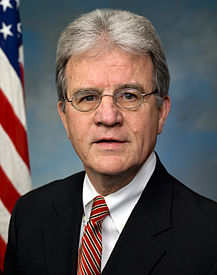 Alabama isn't immune to Oklahoma Senator Tom Coburn's list.  Coburn, a medical doctor and a Republican, says wasteful government spending in our state includes:
A Central Alabama Veterans Health Care Systems employee allegedly taking a patient to a crack house to purchase drugs and solicit prostitutes.
The VA facility is called out again, this time for mismanagement related to patient care, wait lists and top leaders on administrative leave.
The Army spent $414,000 on a video game developed at Redstone Arsenal to help recruiting. The game has cost nearly $33 million to develop and update since 2009.
A $3.5 million splash pad in Gadsden also makes the list.
The Missile Defense Agency, with operations in Huntsville, spent $998 million on defense systems with a 30 percent success rate.
You can read more about the senator's list here. 
Sen. Coburn plans to retire this year.