This is an archived article and the information in the article may be outdated. Please look at the time stamp on the story to see when it was last updated.
FOLEY, Ala. – Police in Foley, in south Alabama, confirm the woman and six children who were the subject of an Amber Alert on Wednesday morning have been found.  They are safe.  The suspect in the case, Eloy Gutierrez, is in custody.
The mother and children were found in Gulf Shores.  Foley Police say a citizen who had received the Amber Alert spotted the van and called 911.
Eloy Gutierrez, the suspect, was found at a convenience store nearby.  He was arrested for two misdemeanor domestic violence charges that occurred prior to this incident. Foley Police say the case is still under investigation.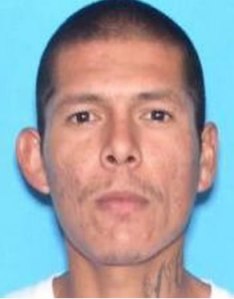 Prior to being found, Nora Marie Grenier was last seen around 10:00 a.m. on Tuesday, July 14 in Foley.  She was listed as 'abducted' along with three of the children.  The other three children were classified as 'missing.'
Five of the children are Grenier's, and a nephew was also with them.
Investigators believe they may have been traveling to Brownsville, Texas before they were found.