This is an archived article and the information in the article may be outdated. Please look at the time stamp on the story to see when it was last updated.
FLORENCE, Ala. -- A homicide investigation is underway in Florence after officers say they found a man dead in his apartment.
According to Captain Brad Holmes, officers conducted a welfare check at Four Season Apartments Friday at 5:30 p.m. for 23-year-old Christopher 'Devan' Cobb after family members were not able to reach him. Upon arriving, officers say the found Cobb dead inside.
During the investigation, officers say Cobb's vehicle, a 2008 Suzuki Forenza, dull black in color, bearing Alabama license plate 41FV985, and having tape over the driver's side window, was removed from the scene by an unknown person. The public is asked to be on the lookout for the vehicle and to contact police if it is spotted. Police provided a picture of what Cobb's vehicle could look like below.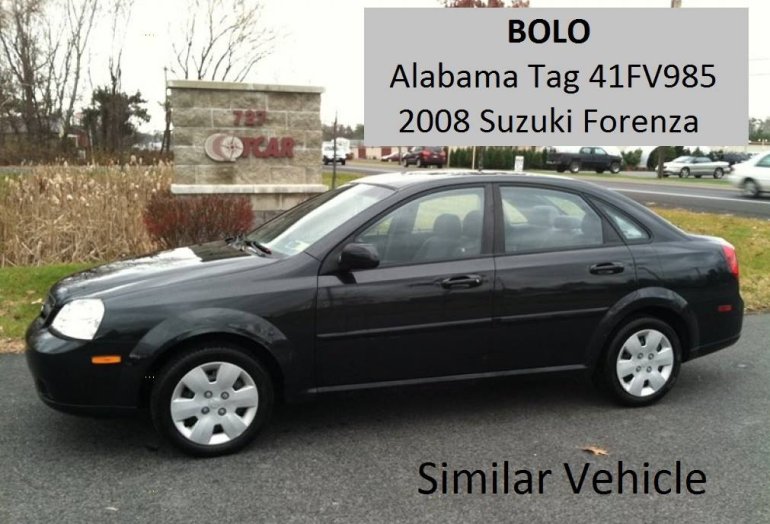 His body has been taken to the Alabama Department of Forensic Sciences for an autopsy. The manner and cause of death are not being released at this time.
Anyone with information about the case is asked to contact the Florence Police Department at 256-768-2728.