This is an archived article and the information in the article may be outdated. Please look at the time stamp on the story to see when it was last updated.
ATHENS, Ala. –Two customers were pulled up at the gas pumps at Abby's Mini Mart on Nick Davis Rd., when an explosion at one of the pumps caused a huge fire to engulf both of their trucks.
There was so much force behind the fire, it knocked both men off of their feet. Thankfully, no one was seriously injured in the fire, but one customer was transported to the Athens-Limestone Hospital to be checked out.
The East Limestone Volunteer Fire Department responded to the scene, along with the Limestone County Sheriff's Office. At their suggestion, the state fire marshal was called.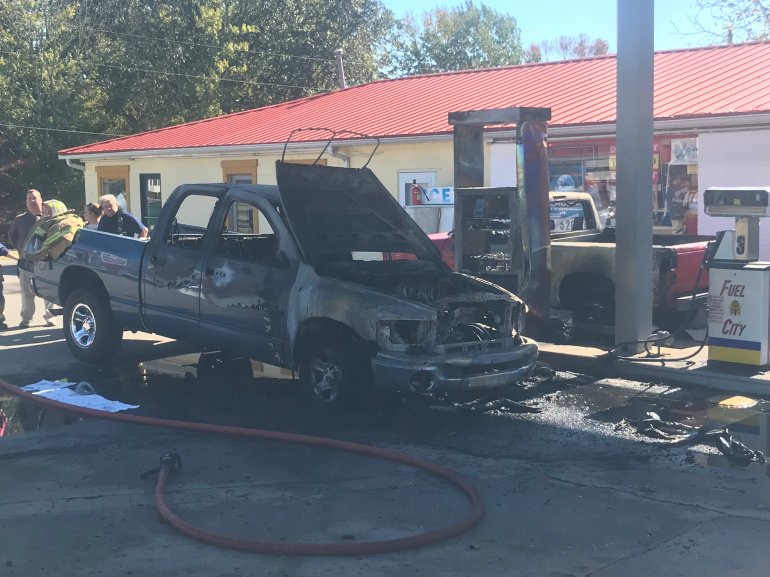 "At this time we're looking at several different things, the gas pumps, both the vehicles themselves, and a few other things to determine the cause of the fire," said Fred Cochran, Deputy State Fire Marshal.
Cochran said they are typically called to investigate fires that involve gas stations, but it's going to take a few days to get to the bottom of it.
"It's too early in the investigation to have a cause, or determine a cause of the fire at this time," he said.
Cochran said depending on the workload,  they could have the results of the investigation by next week.
Abby's Mini Mart does have surveillance video of the fire, and WHNT News 19 has asked for that video.