This is an archived article and the information in the article may be outdated. Please look at the time stamp on the story to see when it was last updated.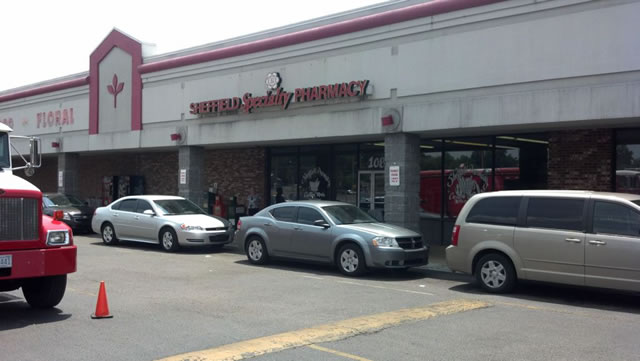 (WHNT) – Federal agents have raided three pharmacies in the Shoals. 
The pharmacies include:
Russellville Pharmacy,14001 Hwy. 43, Russellville,
Franklin Pharmacy, 361 Mustang Dr., Russellville, and
Sheffield Specialty Pharmacy, 400 S. Montgomery Ave., Sheffield
The FBI and state authorities had warrants to search each location.  They began the searches at 11:30 a.m.
The searches also involve representatives from the FDA, U.S. Health & Human Services, the Alabama Medicaid Fraud Control Unit and the Alabama Board of Pharmacy.  According to a special agent on the scene, the situation involves a health care fraud case.
Agents have removed items from the pharmacies, but said they do not expect to make any arrests at this time.
All three pharmacies sell compounding medication.
WHNT News 19 is on the scene working to get more information.  We'll have the latest in our newscasts at 5:00 and 6:00 p.m.