This is an archived article and the information in the article may be outdated. Please look at the time stamp on the story to see when it was last updated.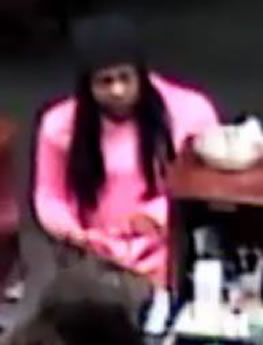 FAYETTEVILLE, Tenn. (WHNT) – Fayetteville Police confirm a wanted bank robbery suspect is in custody.
Chief Richard Howell confirms Robtavious Hawk is in Murphreesboro Police custody as of Saturday afternoon. He says Hawk robbed the First National Bank in Fayetteville around 10:40 Friday morning, appearing to be dressed as a female in a pink shirt and black pants, getting away on a  white bicycle.
Howell says Hawk was caught in Murphreesboro with the help of citizen tips and Crime Stoppers.
Hawk is charged with armed robbery.