This is an archived article and the information in the article may be outdated. Please look at the time stamp on the story to see when it was last updated.
HUNTSVILLE, Ala. (WHNT) – An 18-year-old man is behind bars on murder charges after a Huntsville woman was found dead in her car following a traffic accident early Sunday morning.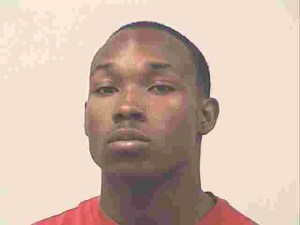 Police officials announced the arrest of Dominick Lewis Everson on Sunday evening, hours after they made a chilling discovery in a north Huntsville neighborhood.
According to a police report, the body of 29-year-old Ezrhea Cherry was found inside her vehicle at the intersection of Hester Lane and Searcy Drive at 4:30 a.m. after what appeared to be a minor traffic accident. The police report stated Cherry died prior to the wreck due to a homicide, but no further explanation was given.
HPD officials say Cherry was partially dressed and had been shot several times with a handgun.
Neighbors who did not want to speak on camera said several gunshots were fired just blocks away near the intersection of Claiborne and Hollins shortly before the wreck.  It was not immediately clear if the two events were connected.
Dominick Everson remains behind bars on first-degree murder charges. Court records show Ezrhea Cherry had several prior arrests, including one last month on a charge of failing to restrain an animal. We're told an autopsy on Cherry's body will be performed on Tuesday.
On the morning of June 5, a judge requested a hearing to have Everson's bond revoked from another criminal case.  Investigators say Everson took money from a cab driver and shot at her in November.  Police charged him with robbery and attempted murder.
Everson had been out of jail on a $120,000 bond.