This is an archived article and the information in the article may be outdated. Please look at the time stamp on the story to see when it was last updated.
CAMPBELLSVILLE, Ky. – A Kentucky farmer and his family did a double take after a calf was recently born.
"I saw two noses. I thought it was twins. And then when I saw her, I was just completely blown away," Stan McCubbin said.
The calf, named Lucky — was born with 2 faces.  It's a very rare genetic mutation — definitely not something you see every day.
"Lucky" requires a little help with feeding and walking.  Only two of her four eyes blink, and when she moves one mouth — so does the other. And while she's able to stand up, she walks in circles and then falls over.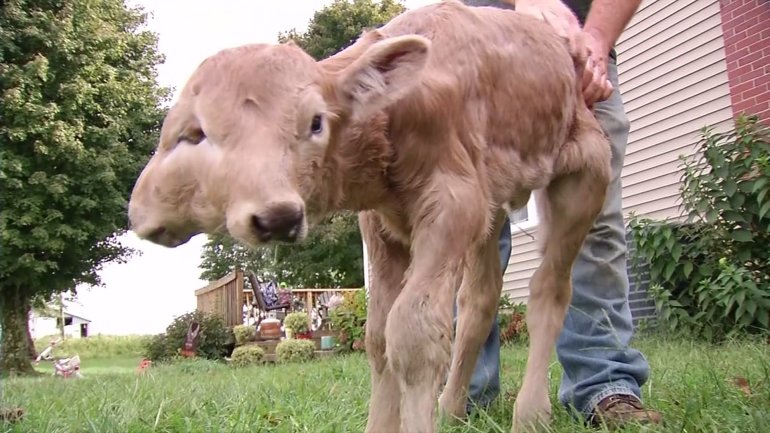 Most calves born with this condition are stillborn.  The family says they feel fortunate to experience this, but are concerned with how long the calf will last.
"I'm just thinking how many days do we have and I mean it's a blessing that we get to go through this with our children and our family and it's just something unique and rare," said Brandy McCubbin.
"It's something I've never seen before and I think it's amazing. I think it's something these kids will get to remember forever," said Stan McCubbin.
Since Lucky's birth — several people have stopped by to see the calf with two faces up close.