This is an archived article and the information in the article may be outdated. Please look at the time stamp on the story to see when it was last updated.
HUNTSVILLE, Ala. - If you've ever taken a stroll through downtown Huntsville, past the Madison County Courthouse, you may have noticed a relic from the Cold War that is still a functioning beacon today.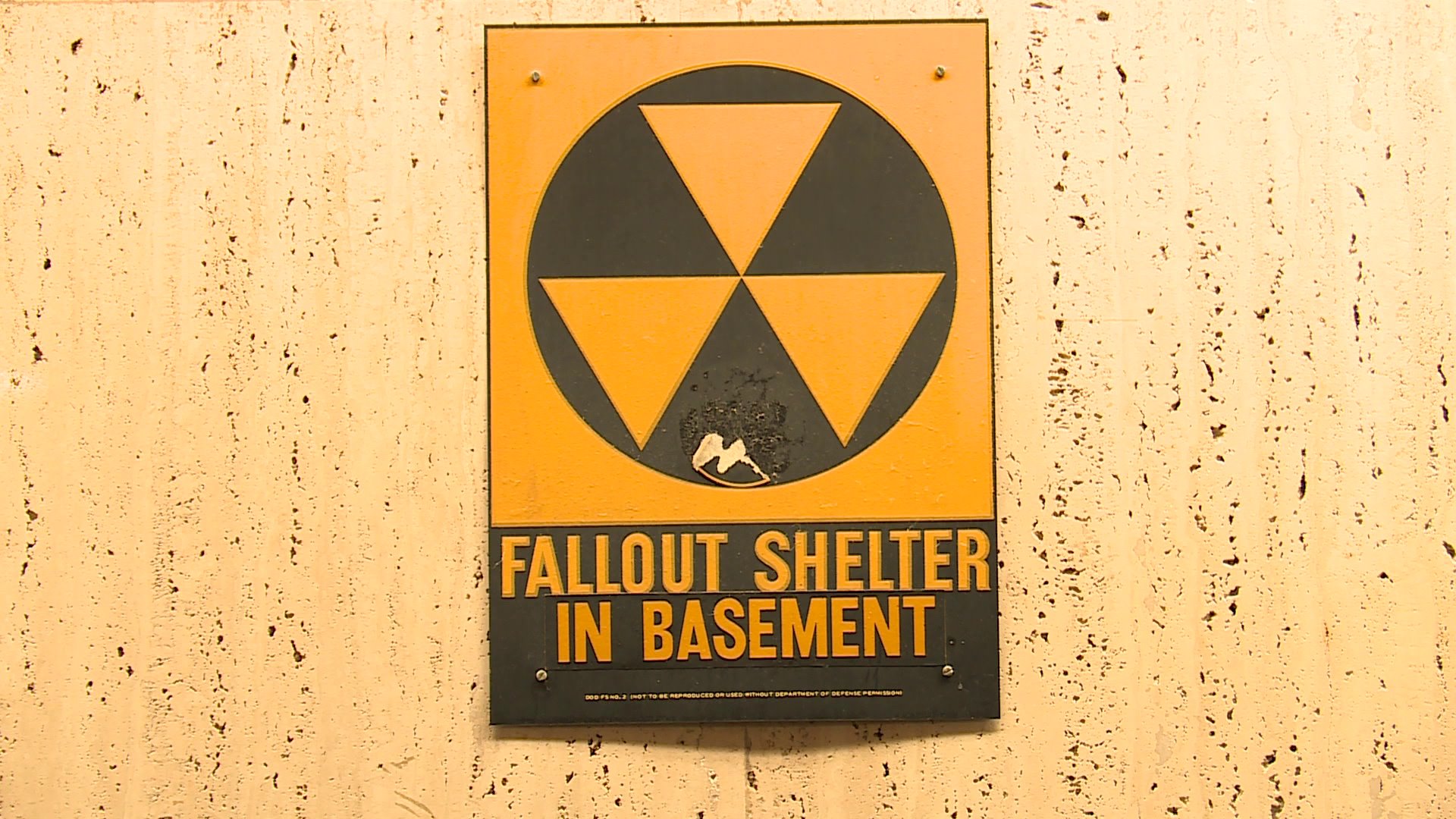 The sign designates that the location serves as a fallout shelter, a place to seek refuge from radioactive material falling from the sky during a nuclear attack. In Madison County alone, approximately 150 locations are marked as fallout shelters, designations that were originally established in the 1960s but continue to serve -- albeit as a precautionary measure -- five decades later.
From Civil Defense to Emergency Management: A brief course through history
During the Cold War, the Office of Civil Defense offered advice on what to do during a nuclear attack, including "duck and cover" drills that urged anyone who sees a detonated flash to stop what they are doing, duck under some sort of cover, and to face the ground while protecting their heads and faces.
Since then, the Office of Civil Defense evolved into what is now known as the Federal Emergency Management Agency, or FEMA.
"Most current Emergency Management Agencies formerly were Civil Defense Agencies," says Madison County Emergency Plans Coordinator Jared Cassidy.
Emergency management agencies can span as large as the federal government -- particularly FEMA -- to the state level, including the Alabama Emergency Management Agency.
Locally, Emergency Management Agencies are also set up on a county-by-county basis, and its these EMA offices that sound off the tornado sirens during severe weather. However, they once carried the charge to protect people from a nuclear bomb. In Madison County, for example, the emergency managers can set off a siren for a tornado or a nuclear attack, all from the same command console.
Dramatic recruitment poster for Civil Defense, tasked with preparing civilians for attack

Chart from guide to fallout events

Instructions for how to build a home shelter

A guide to nuclear fallout from the Office of Civil Defense

Civilian gas mask from Office of Civil Defense that was never distributed

Instructions and packaging for use

Emergency rations from Office of Civil Defense

Antidote in case of nerve gas attack

The hotline connecting emergency officials and broadcast outlets

Communications from the Civil Defense era

How sirens were activated in the Cold War era

Special license plate for Civil Defense workers in the state

Civil Defense recruitment poster still on the wall at Huntsville-Madison County EMA HQ
Know of a local fallout sign near you? Send us a picture. Please tell us where it's located and we'll add it to this gallery.
Where to shelter in place
To be clear, fallout shelters do not protect from the nuclear blast itself. Rather, they provide protection from the danger raining from the sky and settling on the ground well after the initial blast.
"Fallout is radioactive material that has fallen out from an explosion," Cassidy explains. "There are three core concepts to protect against radiation: Time, distance, and shielding."
"Keeping people above the ground and below the roof in the central floors of a building actually provides quite a bit of protection from the fallout, from the radiation."
A good fallout shelter mostly comes down to engineering.
"Thick walls, concrete, and dense materials," confirms Cassidy.
That's why big buildings like the Madison County Courthouse can still serve the function. And it's not necessary to seek a basement or ground floor; instead, the central area of the building as well as the middle floors can help provide shelter for a greater amount of people.
Speaking of Madison County, the EMA states that there are approximately 150 fallout shelters located throughout the county, and a list of the locations can be found by clicking this link. A full resolution map of the Madison County fallout shelter locations is also available on the EMA's website as well as this link.
However, the shelters were scattered throughout the country. After promotion for our story went live, a viewer reached out to us with some of his own Cold War relics from the area.
Fallout shelters are available, but provisions are not
Given the modern context in which seeking shelter for a tornado is more commonplace than seeking shelter from a nuclear attack, there are a few things to know regarding fallout shelters in the modern context.
For one, "Fallout shelters are not stocked with any kind of supplies," Cassidy explains. Therefore, do not expect to find a fully stocked survival kit, in contrast to what may be expected at tornado shelters.
And as mentioned previously, many fallout shelters allow people to shelter on multiple floors, which is not advised in the event of a tornado -- this is due to the increase in tornado wind strength with height above the ground.