This is an archived article and the information in the article may be outdated. Please look at the time stamp on the story to see when it was last updated.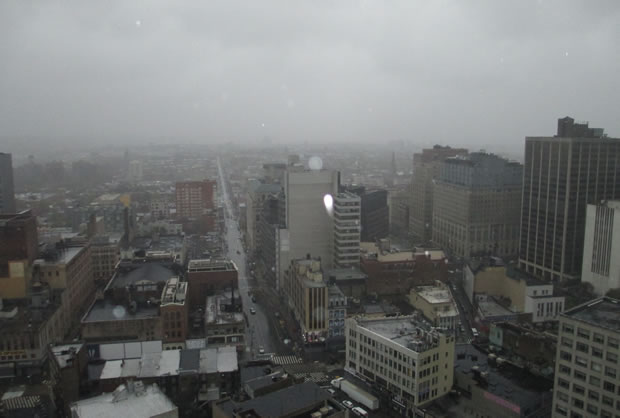 HUNTSVILLE, Ala.(WHNT) – Eyewitness accounts of Sandy's rampage are trickling in from all over the East Coast, with some firsthand reports coming from people who have ties to north Alabama.
Sparkman High School graduate Joshua Dye currently works as a firefighter in New Kent, Virginia, which was hammered by the now former hurricane earlier Monday. Dye said downed trees and impassable streets were the norm in the near coastal town east of Richmond, keeping emergency responders busy throughout the day.
"A lot of our neighborhoods are underwater right now," said Dye, who called the deluge of water unstoppable. "A lot of wind and a lot of rain right now just bringing in a lot of flooding… I went through Irene, and I was on duty the day the April 27th tornadoes came through Huntsville. Both of those were very significant storms, but this is just something that I haven't seen before. The magnitude and the size of this storm is unbelievable to all of us here."
Several of our friends on Facebook who were in the greater New York area reported high winds and near empty streets in America's biggest city just hours before the storm hit.
"There is really no one on the street," said Huntsville resident Andrea McManus, who ended up being stranded in the Big Apple after her flight home to Alabama was cancelled on Monday. "It's really strange to walk down the street and there not be a thousand cars running and people bumping into you… The store shelves where the batteries would be were completely empty, and the flashlights were all gone, so you couldn't buy any of that stuff."
As of Monday night, more than 2 million people were already without power in a swath of states ranging from Virginia to New York.