This is an archived article and the information in the article may be outdated. Please look at the time stamp on the story to see when it was last updated.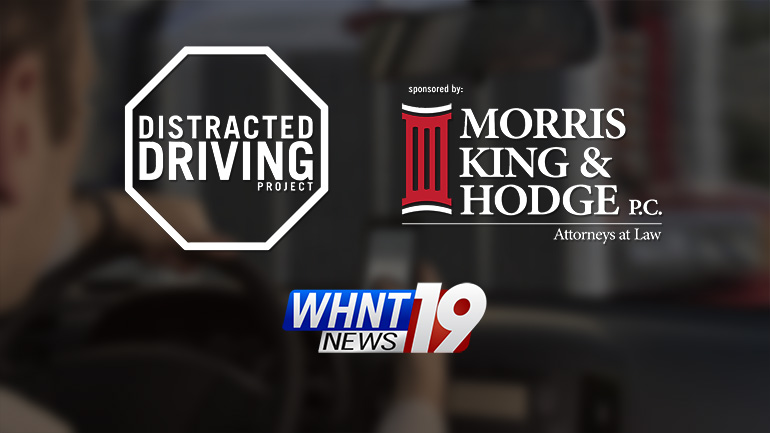 We invite you to join us at 7 p.m. tonight (Saturday, February 27) for an hour-long informative special on distracted driving.
We urge you to put your safety and the safety of others first.  Put the phone down before it's too late and make a commitment to do this every time you drive.
According to the National Highway Transportation Safety Administration, right now, approximately 660,000 Americans are driving while using an electronic device.  Maybe you're one of them, or you've glanced at other drivers to catch them doing it. It's not just texting — it can be anything that takes your eyes off the road, including using a GPS or even talking on the phone.
Your eyes are off the road for an average of five seconds while texting. That's long enough to travel the length of a football field blindfolded.  Wrecks happen every day because of distracted driving, and people are injured are killed.
WHNT News 19 is Taking Action to draw attention to the dangers of distracted driving.  With your help, we can Get Results. During the month of February, we'll have special reports to educate you about the risks of distracted driving.  We'll talk with people who have been hurt in wrecks because of distracted drivers.
We'll also continue to post content about this topic to whnt.com/distracteddriving.
*Information sources: National Highway Traffic Safety Administration, U.S. Department of Transportation