This is an archived article and the information in the article may be outdated. Please look at the time stamp on the story to see when it was last updated.
Is it soda, pop or – here in The South – coke? PEE-can or pick-AHN? Chances are you have strong feelings about how to say these words.
The United States is filled with regional differences in dialects and now you can see them clearly in a series of maps.
Joshua Katz, a Ph.D student in the Department of Statistics at NC State University, compiled the maps online, starting with "point-referenced data from Bert Vaux's online survey of English dialects."
Using a "smoothing algorithm to estimate the probability of seeing a particular answer," the composite maps use color shading to show the distribution of the most likely answer at any location in the continental United States. The more clearly one answer dominates, the darker the color will be.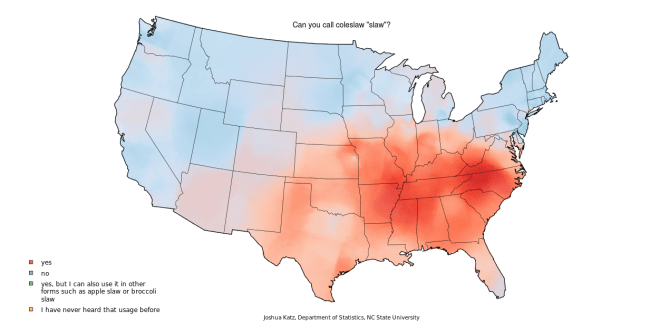 The 122 question asked include: Would you say "where are you at?" to mean "where are you?," "What do you call it when rain falls and the sun is shining?," as well as the correct pronunciation of coupon and caramel.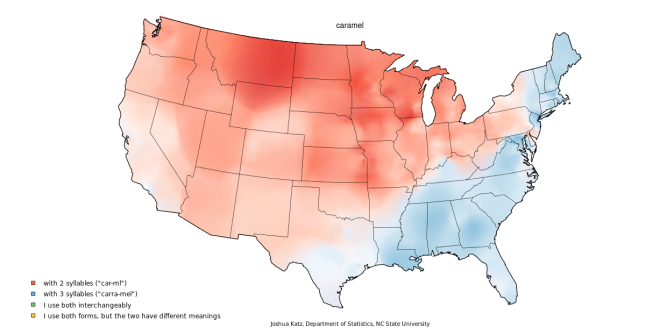 Click here to start exploring and don't forget to watch WHNT News 19 This Morning weekdays 4:30 – 7:00 a.m. for more of Michelle Stark's "Click Picks!"